BEATLES INTERNATIONAL, proudly presents its VERY OWN BEATLES PICTURE BOOK!
                                        "The BEATLES In My Life"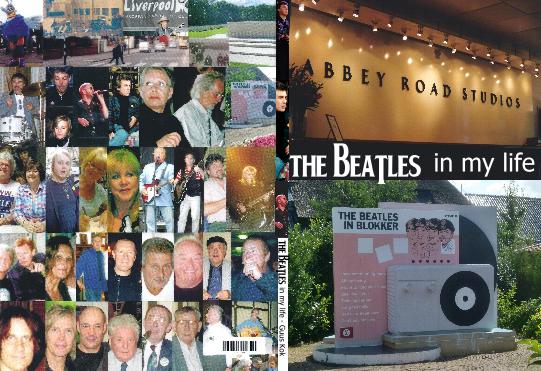 This book contains over 250 of my own pictures, (with a few exceptions) taken through the years of BEATLES (-related) people.
Never before seen and therefore unique (LIVE) Pictures of Paul (1987-2012), George (1989) and Ringo (1998), pictures of Beatles' relatives, pictures of people they worked with and band members. The book also includes pictures of Beatles-related historical and memorable places (mainly in The Netherlands) where Beatles footprints were left behind.
I never saw, let alone met John, but to honour him I used a picture of him an Yoko in the Amsterdam Hilton in 1969 and a few,  taken by our Liverpool reporter Paul Sherlock: John projected on the Albert Dock building when the city remembered his Legacy in 2007.
To give you an idea of who's in the book, just have a look at the back cover for a selection.

You can order the book through our webhop, or by sending an Email to This email address is being protected from spambots. You need JavaScript enabled to view it.

Because it's so unique and a true DIY release, the book, will cost £ 50,- € 55,-.
To view it online check out http://onlinefotoalbum.hema.nl/onlinefotoalbum-bekijken/8cec08cb-d8c2-4c48-8143-ba023a2a65e4