On this spot we have room for your advert.
This email address is being protected from spambots. You need JavaScript enabled to view it.
us for information.
News
Welcome to Beatles International news. We will do our best to keep you up to date about anything Beatles related. Therefore this page will be updated frequently. Check out the new sub-pages, attached to various main pages.
JULIA'S BANJO: Great new book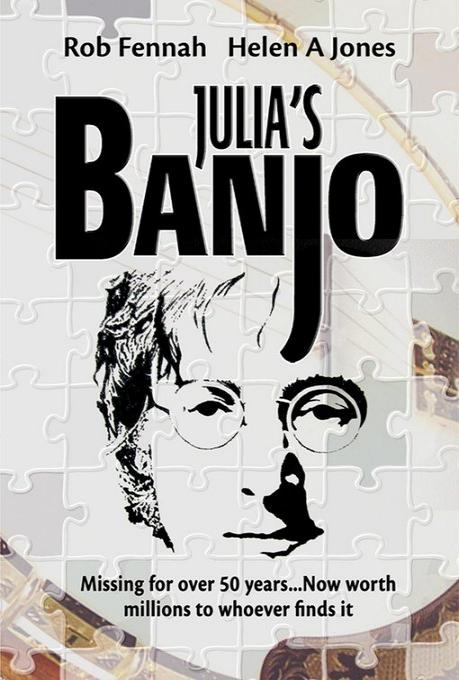 Authors: Rob Fennah and Helen A. Jones
Published by: Pulse Records Ltd
ISBN: 13 978-14793-9298-8
To come straight to the point: This is the most fun and enjoyable Beatles-related book I have read in years. By far!
UPCOMING FAIRS where you can meet us
MAY     18-19: HALLE (Eastern Germany) Beatles Museum
JUNE       1st: ZWOLLE (Netherlands) Record Fair
JUNE     30th: LEIDEN (Netherlands) Beatmeet
AUG.      25th: L I V E R P O O L (UK) Beatles Convention
for details check out our 'EVENTS' page. 
STEVE HOLLEY plays with Dutch Band ONE AFTER 909
On 30 March the 34th annual Beatlesday in The Netherlands featured drummer Steve Holley (Wings 1978-1980) as special guest. Dutch (nearly famous) band ONE AFTER 909 took care of the music all day and Steve played a nice set with the expanded (+saxes, trumpets) band. Here a nice video of one of the songs they performed:
http://www.youtube.com/watch?v=_4Ls3DXDqNI
Well done Pim & friends!!!! 
Next year...April 19th, same venue in Nieuwegein, the 35th annual Dutch Beatlesday. See you there! 
JAMES, Paul and Ronnie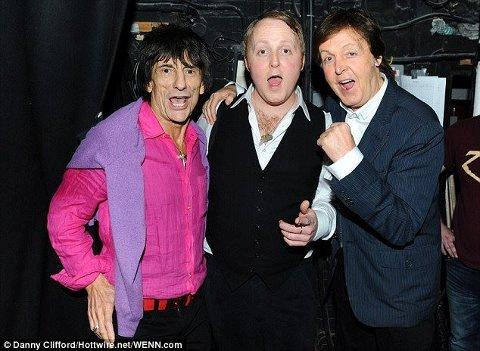 James McCartney was joined on stage by his dad and Ronnie Wood during one of his shows at the Ambassadors theatre, London, last night 27 March 2013. The rest of the McCartney family, including Stella, was also present during the show. Watch a clip from the show here
http://www.youtube.com/watch?v=6wMudBS9dkY
VERONA New Date Out There! Tour
Paul has added a new date to the
Out There!
tour. He confirmed today that he and the band will be returning to Italy to play at the Roman Amphitheatre in Verona on the 25th June. For more info and ticket details go to
www.paulmccartney.com
NEW Website Showing Robert Whitaker's Work
Check out this brand new website dedicated to the work of photographer Robert Whitaker: www.robertwhitakerphotography.com 
The website is set-up by Robert Whitaker's son Benjamin.
'Out There!'
Paul has announced his first live date of 2013, which will be part of an all new tour called 'Out There!'. The first will be at the National Stadium in Warsaw, Poland on the 22nd June. A second date is a show in Vienna on the 27th June. More dates to be announced over the coming weeks so watch this space!
(Source: PaulMcCartney.com)
HILTON Amsterdam National Monument

The Hilton Hotel in Amsterdam, where John and Yoko held their famous bed-in, has been given the title 'national monument' by the Dutch governmental department for Cultural Heritage.
RINGO: Peace & Love Exhibition
The Grammy Museum and seven time Grammy winner Ringo Starr, will debut a major new exhibition called Ringo: Peace & Love which opens on 12 June, 2013. This one-of-a-kind, limited-run exhibition will offer visitors an unprecedented in-depth look at all aspects of Ringo's musical and creative life. It will also aim to promote Starr's universal message of peace and love. Ringo: Peace & Love is the first major exhibition ever dedicated to a drummer.
For more details check http://www.grammymuseum.org/interior.php?section=exhibits&page=ringo

(Source: www.grammymuseum.org)