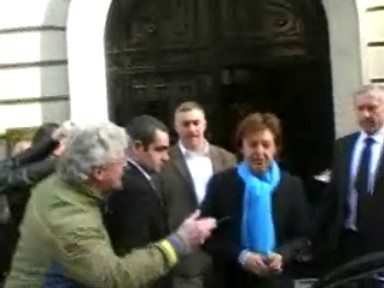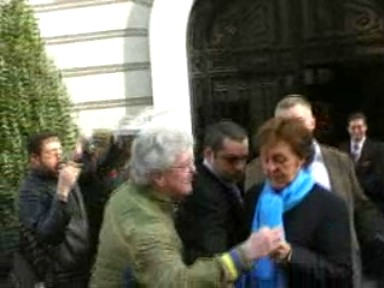 PARIS, March 5th 2012:
Knowing Paul would be in Paris for Stella's fashion show we planned to try to let him know about this website.
So when he came out of his hotel we saw him and we managed to give him a BI card. On the back we had written a request.
Of course we hope he now knows who we are and we'll see what happens in the future.
Thank you Dominique for your support!
There is some live footage of this moment, check out  http://www.youtube.com/watch?v=j1ZRlZqSiog