On this spot we have room for your advert.
This email address is being protected from spambots. You need JavaScript enabled to view it.
us for information.
News
Welcome to Beatles International news. We will do our best to keep you up to date about anything Beatles related. Therefore this page will be updated frequently. Check out the new sub-pages, attached to various main pages.
AAAAH Jimmy leaving in June 1964!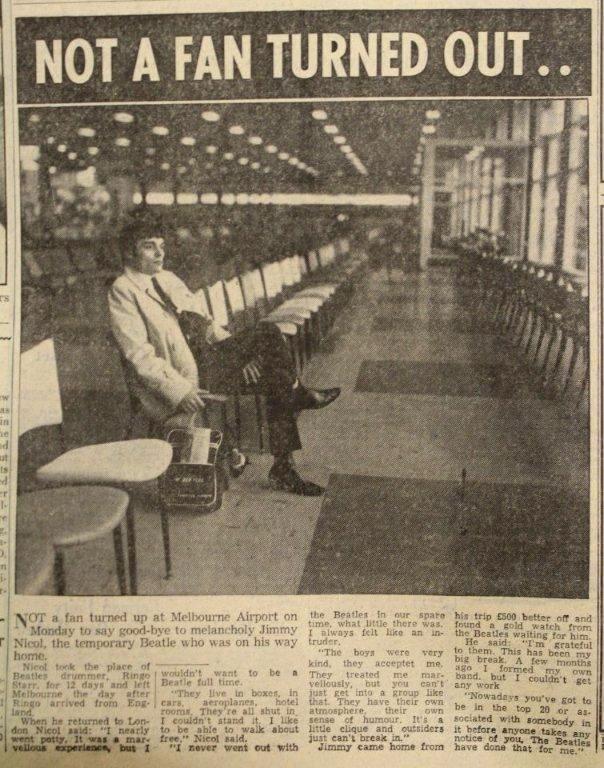 This is a nice rare picture  from 'Long, Long, Long' ago. At least rare to us at BI, we had never seen this one before.
PAUL And Bruce at Hard Rock Calling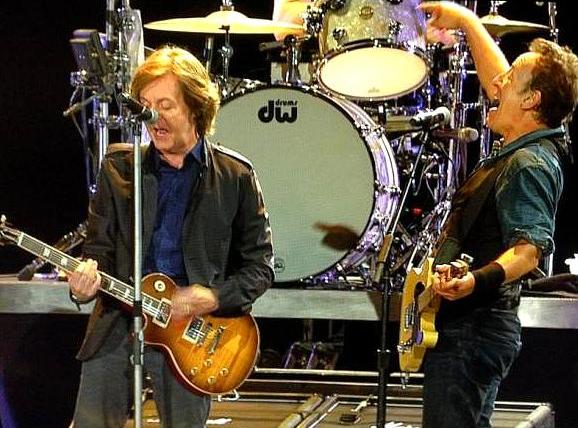 PAUL To Work With Mark Ronson?
There are rumours going around that Paul and producer Mark Ronson (especially known for his work with singer Amy Whinehouse) will be working together on Paul's next album. The pair are said to have spent last week working together in New York, according to an article in the NME: 
http://www.nme.com/news/paul-mccartney/64927
BI at the LIVERPOOL 2012 BEATLES CONVENTION

For all you people who plan a trip to Liverpool during the International Beatlesweek from 22 to 29 August 2012 we have some great news. 
Beatles International
will be there again at the Big Convention in the Britannia Adelphi Hotel on Sunday 26 August. From 10 a.m. to ± 8 p.m.
Please  check out our "Events" section for all the upcoming events/fairs, also by Beatlesdays.com
See you all soon? 
BEATLEMANIA HAMBURG closes down
Beatles International received word that Beatlemania in Hamburg has to close its doors by June 30th 2012.
We're very sorry to hear this because it always was a pleasure to visit the place with such a great Beatles History..
BI doesn't know if something's going to happen concerning a re-start or whatever.
So if you want to visit.... be quick, there's only a week left!
See BI's promotion in our 'Hamburg' section. 
PAUL & RINGO: TRIBUTE To Victor Spinetti
Paul has lead tributes to his longtime friend Victor Spinetti, who died today at the age of 82. Paul said in a statement: 'Victor was a fine man, a great pal and a fantastic actor and someone I am proud to have known for many years. His irreverent wit and exuberant personality will remain in my memory forever. I will miss his loyal friendship, as will all the others who were lucky enough to know and love the wonderful Mr Spinetti.'
Ringo also issued a statement today saying, 'It was a pleasure the time we worked with Victor. He was a good man and I send my condolences to his family. Peace and love, Ringo.'