On this spot we have room for your advert.
This email address is being protected from spambots. You need JavaScript enabled to view it.
us for information.
News
Welcome to Beatles International news. We will do our best to keep you up to date about anything Beatles related. Therefore this page will be updated frequently. Check out the new sub-pages, attached to various main pages.
ROLLING Stone Interview Paul
Rolling Stone recently had an interview with Paul about his Out There tour, the fun he's having playing live, selecting songs for the set, and... retiring. No... not yet, he loves it too much playing live. Or as he says himself: '...I did that show last night, and I'm thinking, "Jesus, God, man. You know, you're not 25." But then, my other side of my head's going, "Yes, you are! Get on with it!" Read the interview here: http://www.rollingstone.com/music/news/q-a-paul-mccartney-looks-back-on-his-latest-magical-mystery-tour-20130725
GOING Underground: Paul & The Counter Culture
LIVERPOOL Tour Guide graduated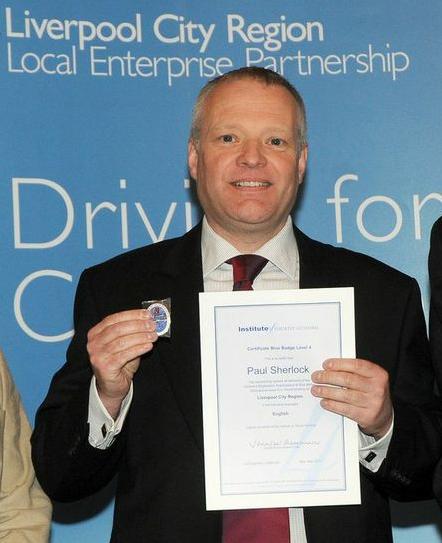 If you are planning to go to Liverpool of course you will do the official Magical Mystery Tour by bus to see all kinds of venues in the city. But if you want to look a little further you'll need a personal guide to show you things you won't get to see when taking the bus, well then there's PAUL SHERLOCK, your official graduated BLUE BADGE Beatles guide. For details go to our 'LIVERPOOL' /Tours section.
PETE BEST in Lima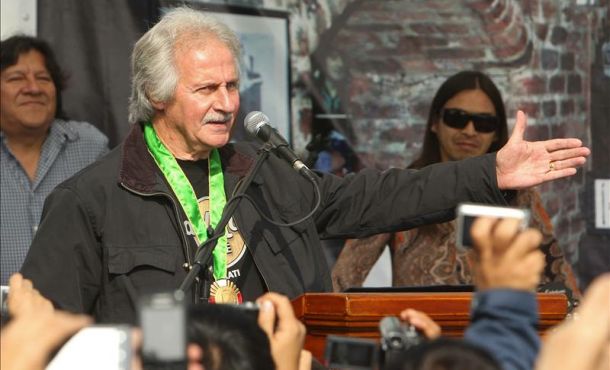 Photo: Pete Best receives the "Distinguished Visitor" decoration in the district of San Miguel, Lima, Peru, 14 June 2013.
Lima, Jun 15.- Pete Best, was declared an "illustrious visitor" by the mayor of the Lima district of San Miguel, Salvador Heresi, who is a huge Beatles fan.
Best arrived in the Peruvian capital to give a concert on Sunday in honor of his ex-musical group called "A Day in the Life," together with Peruvian musicians and singers who are fans of The Beatles.
The mayor of San Miguel invited Best to visit the park and monument dedicated to John Lennon, and Pete then sang several of the group's songs accompanied by other Peruvian musicians.
In a statement on Peru's RPP radio, the drummer said he had "no fear" of playing with the surviving members of the band - Paul McCartney and Ringo Starr - though he doubted that such a session would ever happen.
Best said he would have liked to play with them on "The White Album" because he considers it to be the most varied of all their records.
The musician said he finally got even with Ringo Starr by getting to Peru before him.
Ringo is scheduled to do a concert in Lima next November.
100 LIFE TIPS BY BEATLES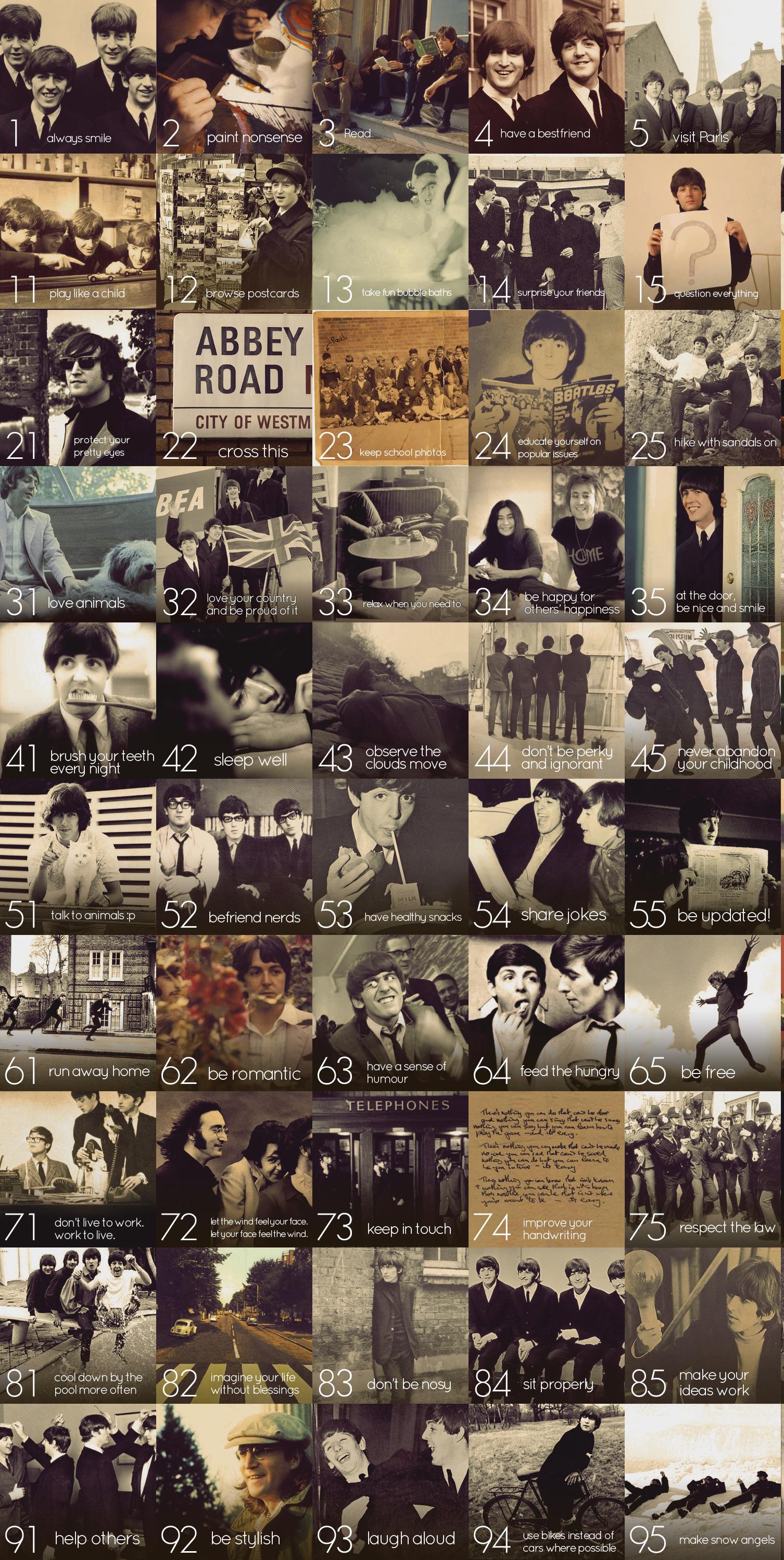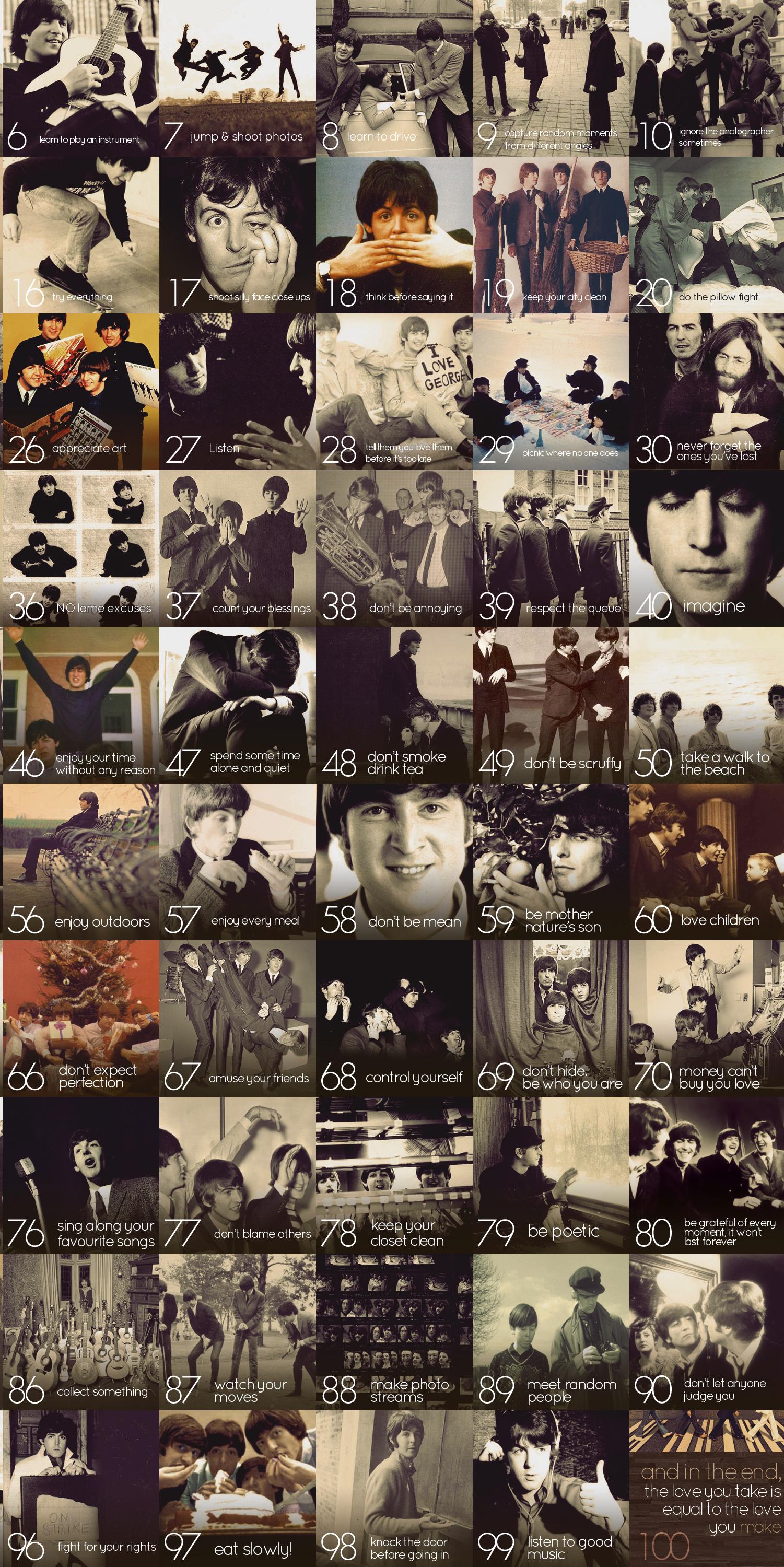 RINGO's Octopus's Garden Children's Book

Forty-five years after it was written, Octopus's Garden is to be turned into a children's book. Ringo has given permission for the song to be published as a picture book by Simon & Schuster. The hardback picture book, including a CD featuring an unheard track by Ringo, will be published in Europe on 24 October and in North America in January 2014.
CAVERN Then & Now
Some nice pictures of The Cavern's entrance during the Beatles' days and where it is situated nowadays.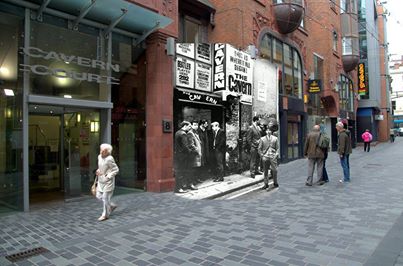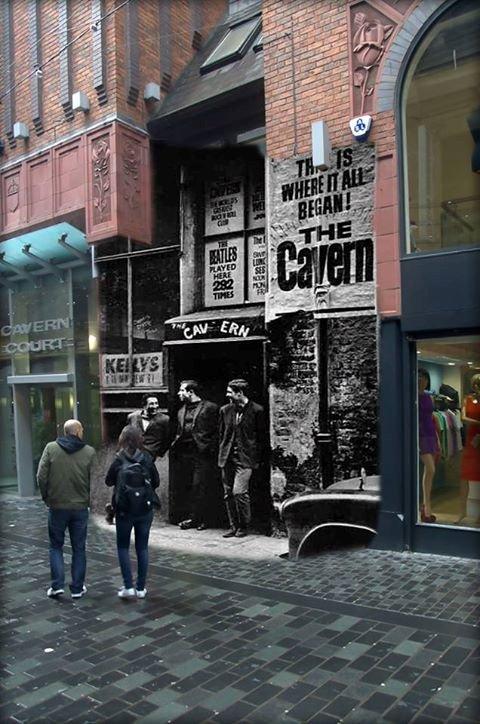 PAUL IN MEMPHIS - GRACELAND!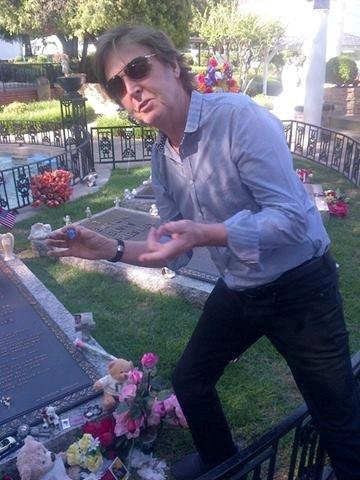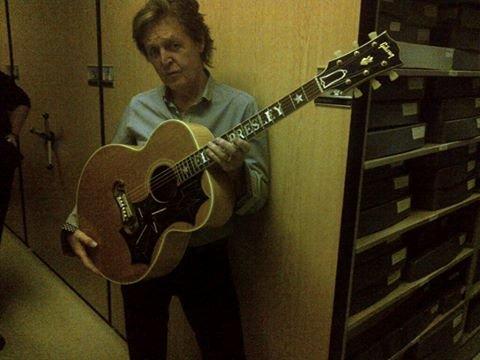 Not 

necessary

 to use up all your vacation to go on a pilgrimage when you're Paul McCartney. You just say you want to do a show in

Memphis

, and in your spare time you take up the opportunity to visit

Graceland

since you were never there when the King was still alive. Here you can see Paul visiting Elvis's grave and holding his acoustic guitar!
MARK LEWISOHN: new BOOK soon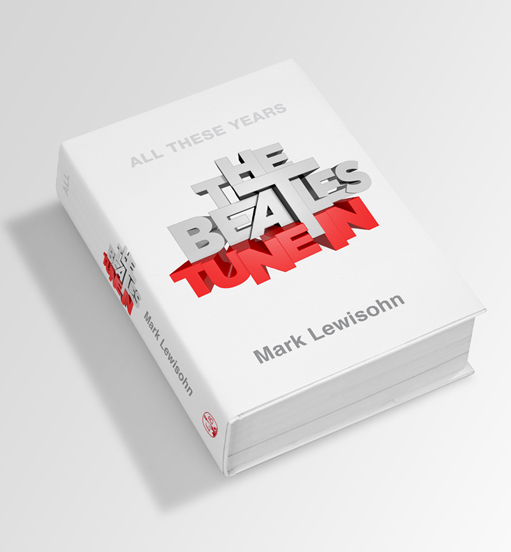 TUNE IN
'It all boils down to this.
They were four war babies from Liverpool who really did change the world,
and whose music and impact still lives on in so many ways, after all these years.
I say, let's scrub what we know, or think we know, and start over:
Who really were these people, and how did it all happen?''
COMING AUTUMN 2013