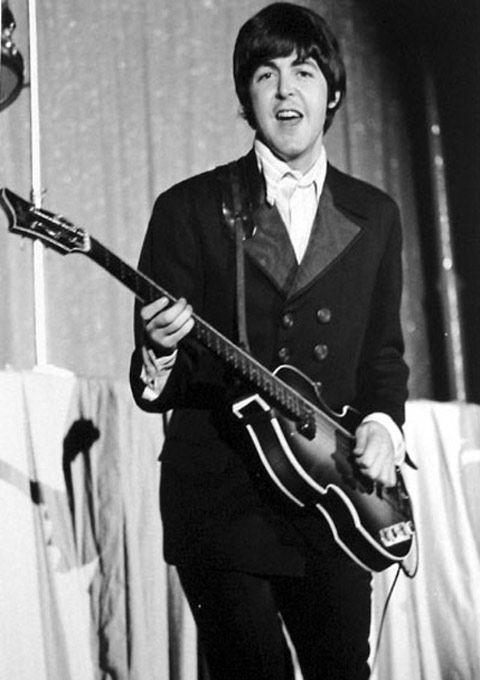 For the Gibson Lifestyle blog, Paul McCartney is 'the best bass guitar player of all time'. 
According to a rundown of the top ten bassists on the Gibson Lifestyle blog, Paul deserves the accolade ahead of the likes of John Paul Jones from Led Zeppelin and Flea of the Red Hot Chili Peppers. 
Columnist Ellen Barnes said 'McCartney's place at the top is deserved because he is such an influential musician. McCartney became the Fab Four's bassist by default after original bassist Stuart Sutcliffe left the band.' 
Second place in the list went to Motown star James Jamerson, who played the bass guitar on songs such as My Girl, I Heard It Through the Grapevine and For Once In My Life. 
Macca won another distinction: the Grammy Award for Best Solo Rock Vocal Performance, for his version of Helter Skelter, in New York in 2009.