On this spot we have room for your advert.
This email address is being protected from spambots. You need JavaScript enabled to view it.
us for information.
News
Welcome to Beatles International news. We will do our best to keep you up to date about anything Beatles related. Therefore this page will be updated frequently. Check out the new sub-pages, attached to various main pages.
PAUL Joins Hillsborough Tribute Line-Up
Paul has joined a star-studded line-up for the Hillsborough tribute single
He Ain't Heavy, He's My Brother
. The charity single, which was originally released by the Hollies in 1969, will be officially be out on 17 December. Other artists on the single include John Power (Cast), Gerry Marsden, Mel C., Robbie Williams, Holly Johnson (Frankie Goes To Hollywood), Mick Jones (The Clash), Beverly Knight. You can listen to the song here
http://soundcloud.com/copmedia/sets/the-justice-collective-he/s-KXNmF
Graham Nash Writes Article About Please Please Me
Graham Nash has written an article for Essential Rock Records in which he talks about first hearing Please Please Me and hanging
out with the Beatles in the early days.
PAUL: NEW Interview with Paul McCartney: Yoko Ono did not break up the Beatles
Paul McCartney: Yoko Ono did not break up the Beatles
After 50 years, the singer tells David Frost that Brian Epstein's successor was to blame for rock'n'roll's most famous split.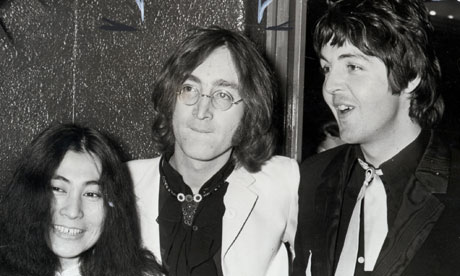 It was almost 50 years ago and in black and white that a fresh-faced David Frost interviewed a baby-faced
Paul McCartney
and asked him what the future held. "I'd like to retire soon, and the way things are going I might be able to," said McCartney.
JULIA's Banjo:New book!+INTERVIEW

Book Information: Title:  Julia's Banjo
Authors:  Rob Fennah & Helen A Jones
Formats: Kindle; Epub; Paperback; Hardback
Publication Date: October 2012
John Lennon's missing banjo – now worth millions to whoever finds it.
As we celebrate the 50th anniversary of The Beatles on October 5th, it's hard to believe the instrument that made it all possible has been missing for over half a century. Once owned by Julia Lennon, the item in question is a banjo and it was the very first instrument her son John learned to play.
Co-author Helen A Jones and I have recorded an interview with a local TV station which you might like to feature on your site. We talk about the history of the banjo and how it inspired the book etc. Fans should enjoy it.
the paperback edition of Julia's Banjo is out very soon (within days)
For more information please contact: This email address is being protected from spambots. You need JavaScript enabled to view it.
For more information online please visit: http://juliasbanjo.com/ for all the details
also http://www.pulse-records.co.uk/whatsnew.asp?id=1
the new MAGICAL MYSTERY TOUR DVD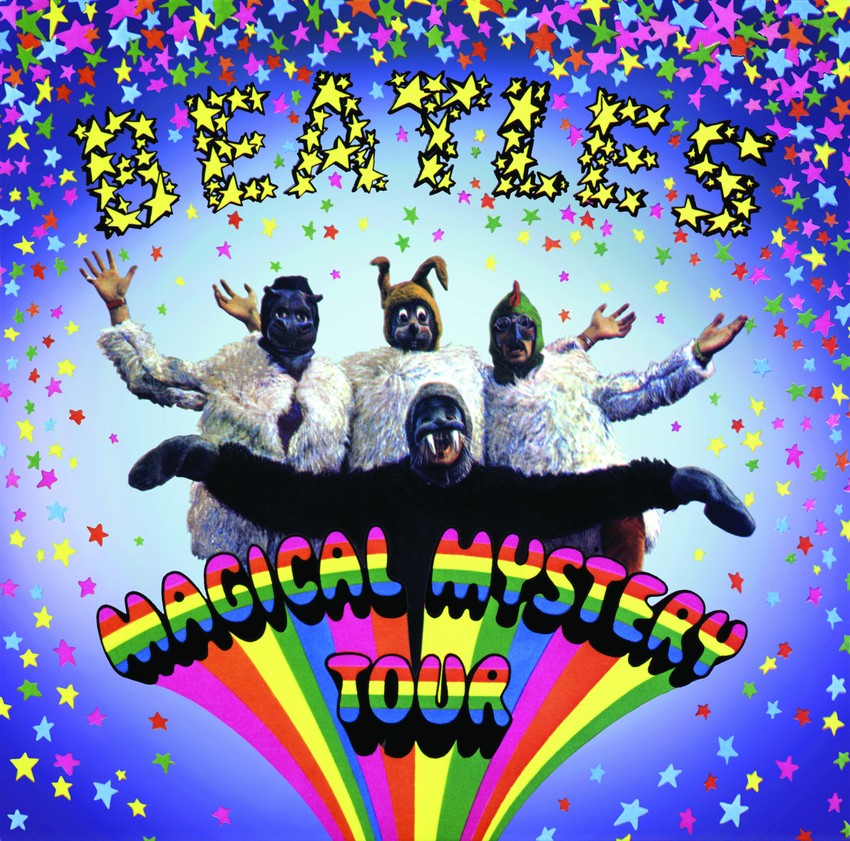 We don't have to explain what the movie's all about, do we?
And we all know the history of  Paul McCartney idea, don't we?
Well here is the new and beautiful restored MAGICAL MYSTERY TOUR! What a Thrill!
Read all about it in our review on our 'Releases' page, sub-chapter 'BEATLES'