On this spot we have room for your advert.
This email address is being protected from spambots. You need JavaScript enabled to view it.
us for information.
News
Welcome to Beatles International news. We will do our best to keep you up to date about anything Beatles related. Therefore this page will be updated frequently. Check out the new sub-pages, attached to various main pages.
AAAAH Jimmy leaving in June 1964!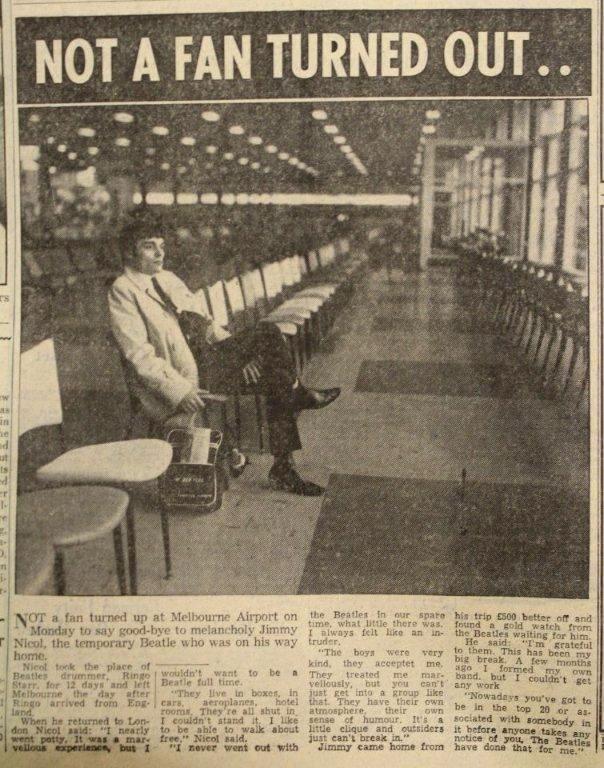 This is a nice rare picture  from 'Long, Long, Long' ago. At least rare to us at BI, we had never seen this one before.
2023: 27-28 MAY: BEATLES WEEKEND HALLE BEATLESMUSEUM +
On Saturday and Sunday 27-28 May Beatles International will be at the well-known BEATLES WEEKEND,
organised by our friends at the BEATLES MUSEUM in Halle (Saale). In Germany near Leipzig.
This great annual Pentecost meeting with Beatles fans is back after 2 years of Covid regulations.
Beatles fans know this is the best Beatles Museum in the world, having 4 floors of Beatles memorabelia.
Open 6 days every week: Tuesday-Sundays 10 a.m. - 6 p.m.
see website https://www.beatlesmuseum.net/



















Halle is a friendly city in the heart of what we used to call Eastern Germany.
Birthplace of the famous classic composer GEORG FRIEDRICH HÄNDEL.
And if you come to Halle during the well-known Beatles Weekend you can also enjoy the HÄNDEL FESTSPIELE,
mostly held in the same weekend (Whitsun). And of course there is the Händel House to visit.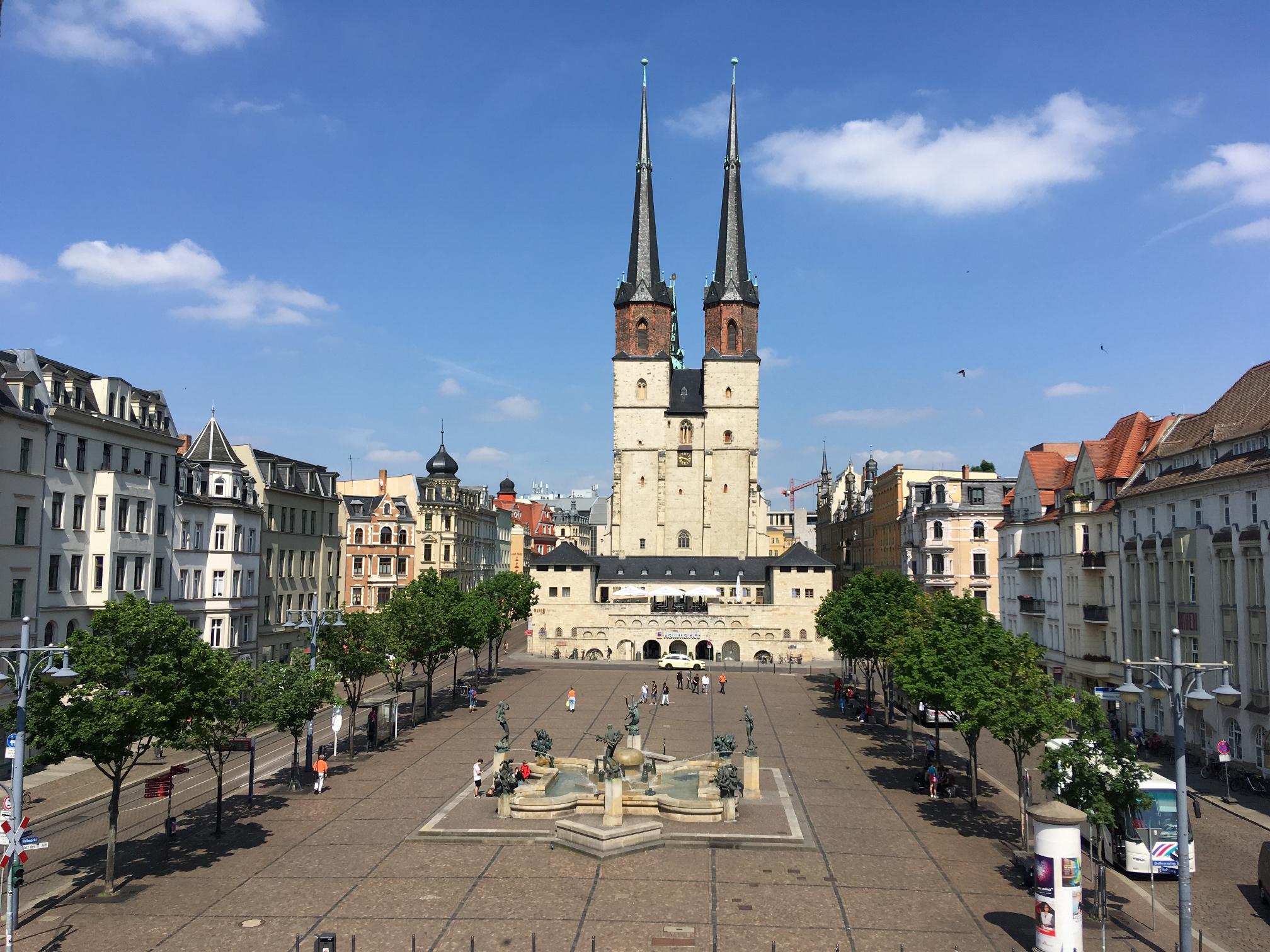 Get a great view over the city, when you climb the church towers in the centre and walk across the bridge.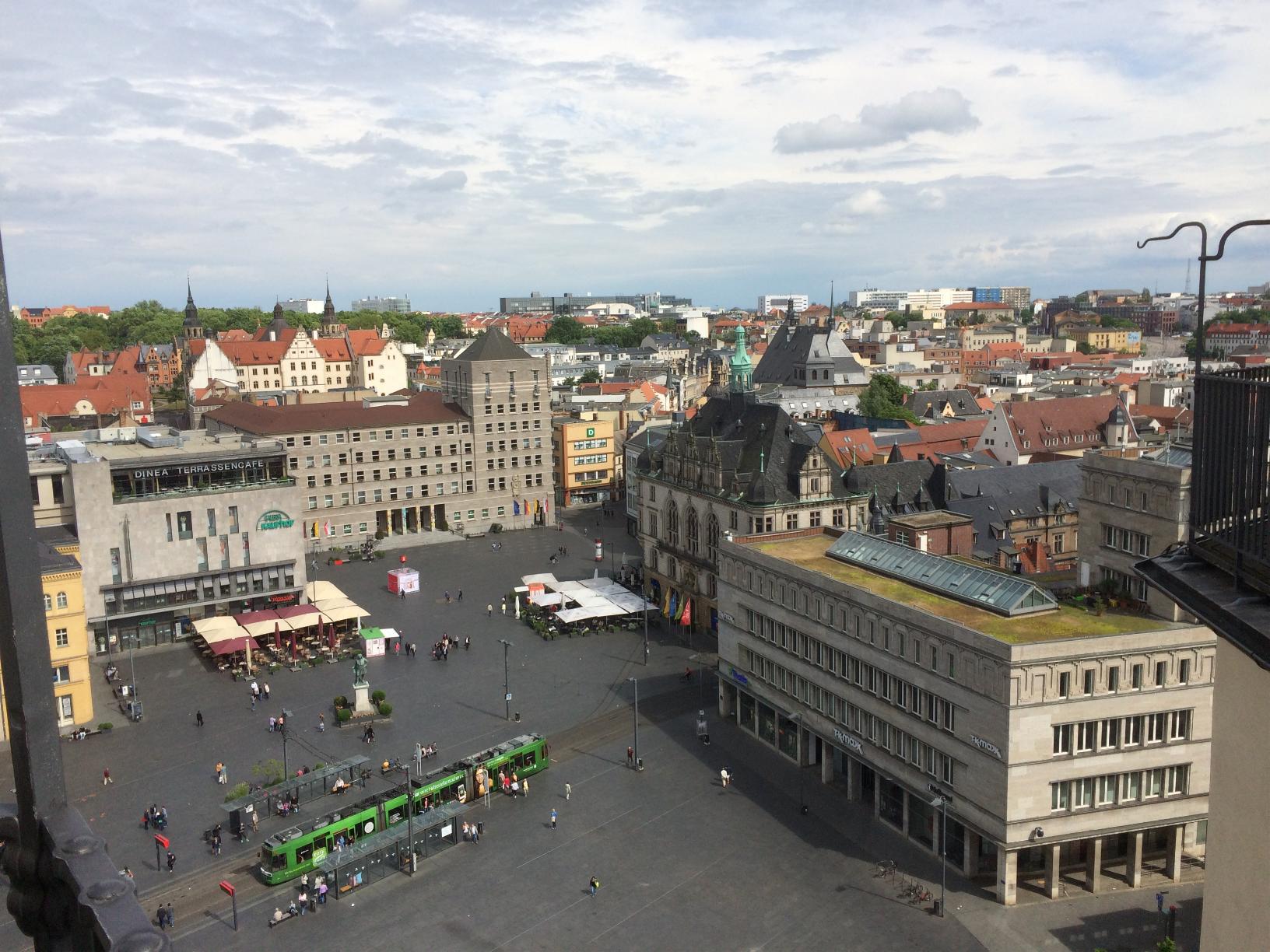 PENNY LANE trumpeter passes away at age 85
David Mason, the man who performed the famous piccolo trumpet solo on the Beatles song Penny Lane, has died on 29 April. The trumpet player was awarded the prestigious Beatles gig in 1967 after Paul McCartney saw him performing Bach's Brandenburg Concerto No. 2 in F Major with the New Philharmonia on the BBC.
PAUL: Best Bass Guitar Player of All Time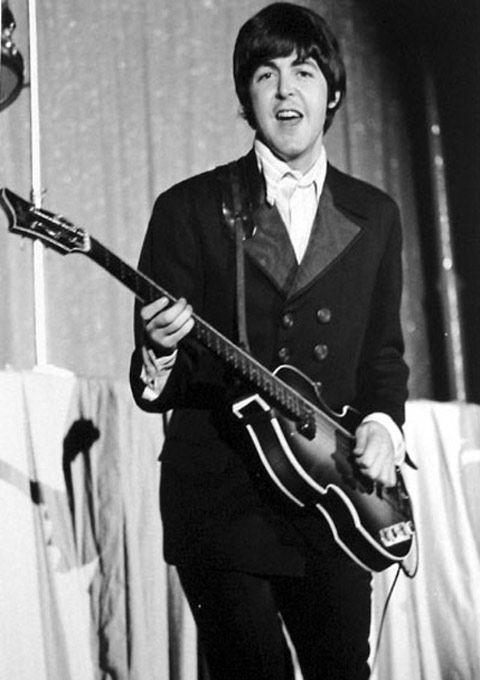 For the Gibson Lifestyle blog, Paul McCartney is 'the best bass guitar player of all time'. 
According to a rundown of the top ten bassists on the Gibson Lifestyle blog, Paul deserves the accolade ahead of the likes of John Paul Jones from Led Zeppelin and Flea of the Red Hot Chili Peppers. 
Columnist Ellen Barnes said 'McCartney's place at the top is deserved because he is such an influential musician. McCartney became the Fab Four's bassist by default after original bassist Stuart Sutcliffe left the band.' 
Second place in the list went to Motown star James Jamerson, who played the bass guitar on songs such as My Girl, I Heard It Through the Grapevine and For Once In My Life. 
Macca won another distinction: the Grammy Award for Best Solo Rock Vocal Performance, for his version of Helter Skelter, in New York in 2009.
BEATLES International on Facebook and Twitter
Beatles International is also on Facebook and Twitter. Stay up to date with the latest news and join us there as well! All you have to do is send a request to join us.