On this spot we have room for your advert.
This email address is being protected from spambots. You need JavaScript enabled to view it.
us for information.
News
Welcome to Beatles International news. We will do our best to keep you up to date about anything Beatles related. Therefore this page will be updated frequently. Check out the new sub-pages, attached to various main pages.
JULIA's Banjo:New book!+INTERVIEW

Book Information: Title:  Julia's Banjo
Authors:  Rob Fennah & Helen A Jones
Formats: Kindle; Epub; Paperback; Hardback
Publication Date: October 2012
John Lennon's missing banjo – now worth millions to whoever finds it.
As we celebrate the 50th anniversary of The Beatles on October 5th, it's hard to believe the instrument that made it all possible has been missing for over half a century. Once owned by Julia Lennon, the item in question is a banjo and it was the very first instrument her son John learned to play.
Co-author Helen A Jones and I have recorded an interview with a local TV station which you might like to feature on your site. We talk about the history of the banjo and how it inspired the book etc. Fans should enjoy it.
the paperback edition of Julia's Banjo is out very soon (within days)
For more information please contact: This email address is being protected from spambots. You need JavaScript enabled to view it.
For more information online please visit: http://juliasbanjo.com/ for all the details
also http://www.pulse-records.co.uk/whatsnew.asp?id=1
the new MAGICAL MYSTERY TOUR DVD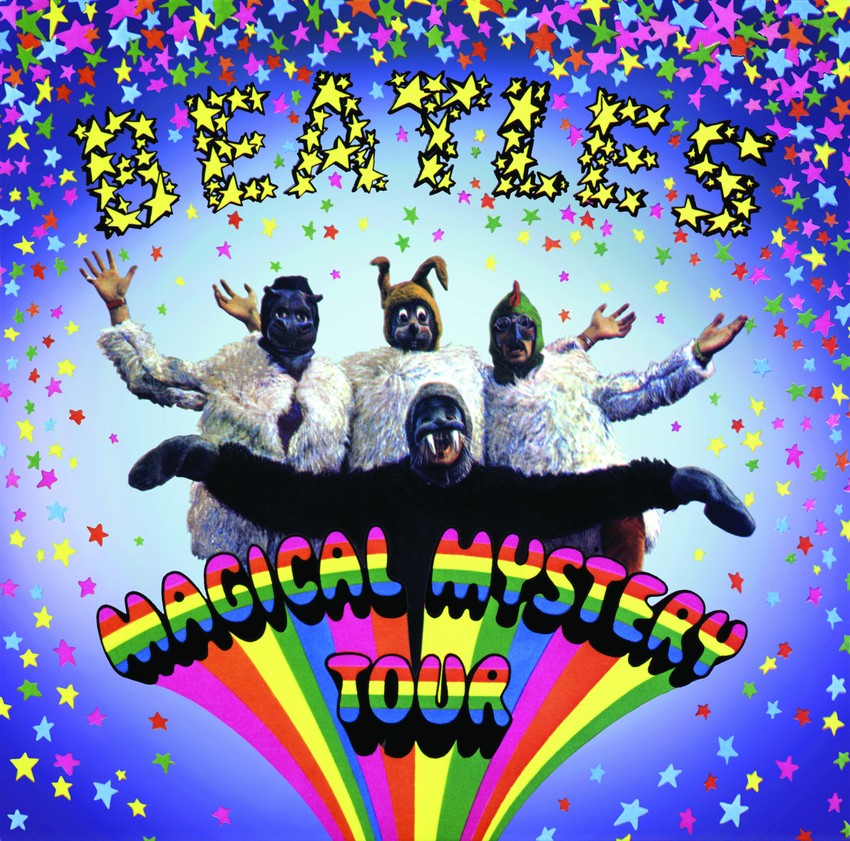 We don't have to explain what the movie's all about, do we?
And we all know the history of  Paul McCartney idea, don't we?
Well here is the new and beautiful restored MAGICAL MYSTERY TOUR! What a Thrill!
Read all about it in our review on our 'Releases' page, sub-chapter 'BEATLES'
PAUL honored in France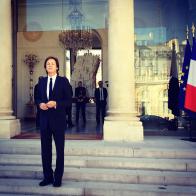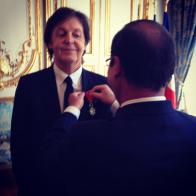 This morning Paul was awarded the legion d'honneur, the French National Order of the Legion of Honour, an award established by Napoleon Bonaparte. by President Francois Hollande. Paul looks very proud indeed! It is the first time that a foreign artist was awarded an Officer of the "Legion d'Honneur".
More pictures will follow!
EPSTEIN THEATRE opens in Liverpool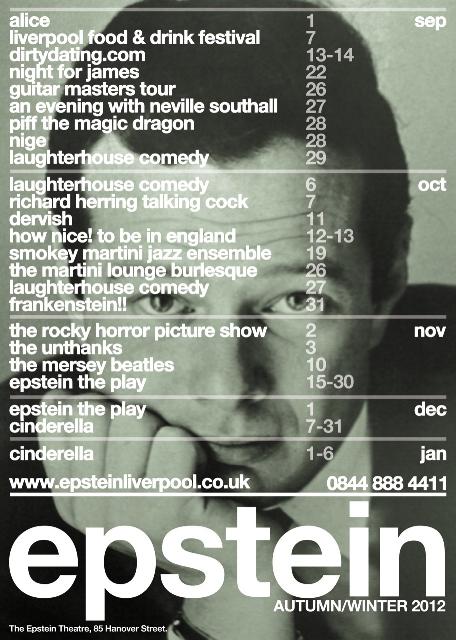 Liverpool's Epstein Theatre Announce Opening Season.
· New Theatre Bar Opens Named After Brian Epstein.
· The 11 O'Clock Private Members Club For Creative Industries Is Launched.
PAUL will be ON THE RUN again soon!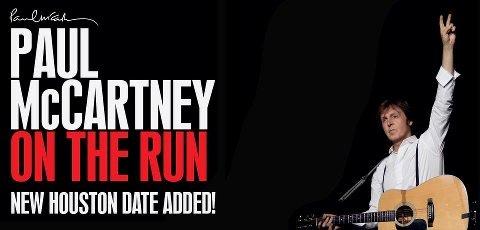 Yes the ON THE RUN TOUR returns top NORTH AMERICA
NEW SHOW CONFIRMED FOR 2012:
Nov. 14 at Minute Maid Park, Houston

TICKETS ON SALE SEPTEMBER 14TH
and more dates have been added to the On The Run Tour: Nov. 11 at Scottrade Center, St. Louis, Nov. 25 at BC Place, Vancouver, Nov. 28 at Rexall Place, Edmonton. For more details go to www.paulmccartney.com 
50 YEARS LOVE ME DO
Recording: How Do You Do It, Love Me Do
7.00pm, Tuesday 4 September 1962 (50 years ago)
Studio Two/Three, EMI Studios, Abbey Road
Producer: George Martin
Engineer: Norman Smith
BEATLES INTERNATIONAL in Liverpool 2012
On Sunday August 26th BEATLES INTERNATIONAL were at the Big Convention in the good old Britannia Adelphi Hotel in Liverpool, Birthplace of The Beatles. 
There were a lot of people who used to belong to the 'inner circle' of The Beatles, like Freda Kelly, but also Rory Storm's sister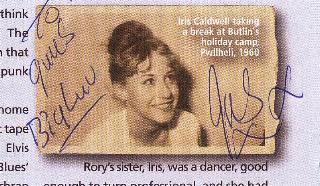 Iris Caldwell who, in cooperation with some people who also love the music (Tony Barrett, Spencer Leigh, Dave 'The Rave') officially released the newly found recordings 'LIVE ATH THE JIVE HIVE' (March 1960)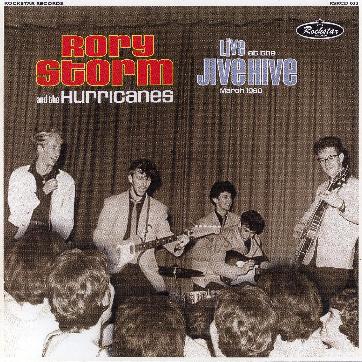 of Rory Storm & The Hurricanes, featuring Ringo Starr on drums, on CD! 
Although the history of Merseybeat & the growth of the Beatles have been examined in forensic detail there are still discoveries to be made & sometimes something special comes along that is both unexpected and exciting.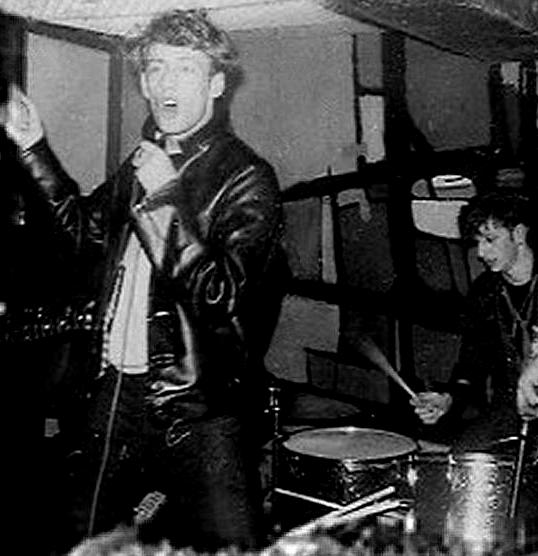 How come that over 50 years later we now have a full set from Rory Storm & The Hurricanes from 1960? They are on great form and what's more, the set has been professionally recorded.
As someone who has followed every niche of Merseybeat I have never come across anything like this & I am delighted to be telling you about it. Although up to 125 Liverpool beat groups were performing at any one time over the city and it's suburbs precious few live recordings were made & this is the first time that a full set from a Merseyside group recorded before 1963 has been released. 
The fact that this dates from the early times, March 1960 (that is before anyone had gone to Hamburg) makes it even more thrilling. At that time there were only 30 rock & roll groups operationally on Merseyside. This is also likely to be the only recordings we have of Rory Storm with his then drummer Ringo Starr.
And guess what! Beatles International got the right to be the official allowed distributor for Europe. Yes you can order your original silver pressed copy of this CD here at Beatles International. (see our 'releases' section).