On this spot we have room for your advert.
This email address is being protected from spambots. You need JavaScript enabled to view it.
us for information.
News
Welcome to Beatles International news. We will do our best to keep you up to date about anything Beatles related. Therefore this page will be updated frequently. Check out the new sub-pages, attached to various main pages.
OLYMPICS 2012 Closing Ceremony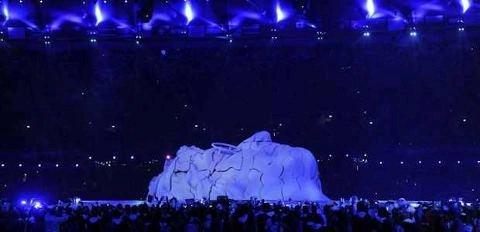 What a wonderful night it was, the Olympics 2012 closing night. A lot of Beatles and a moment we'll never forget when they played 'IMAGINE' and formed this portrait of JOHN.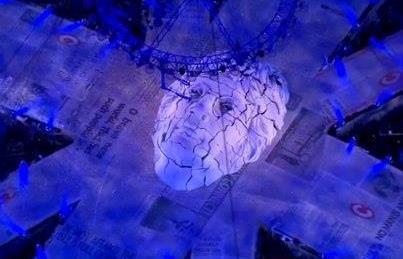 HOW MANY BEATLES SONGS do you see
in this drawing? Of course we hope you'll mail as many titles as you find out to us!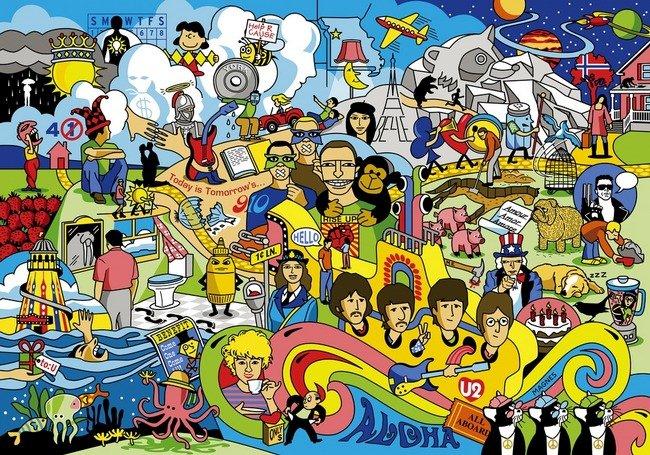 PAUL At The Olympics-rehearsing and singing with crowd
Paul and his band at the Olympics rehearsals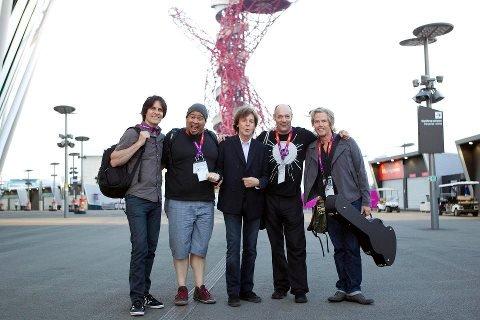 and at the end of his 'Hey Jude' performance at the opening ceremony. (Source: www.paulmccartney.com)
Here are some more great pics of the ceremony: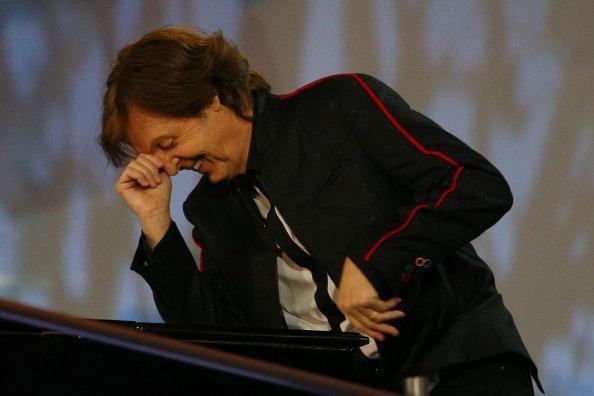 http://www.huffingtonpost.com/2012/07/27/paul-mccartney-olympics-london-opening-ceremony_n_1710998.html
Check out this clip of Paul singing All You Need Is Love with the crowd at the Olympics. Doesn't he look proud?
DAYTRIPPER WEEKENDER 2013
The second Daytripper Weekender will be held at The Beaches Hotel Prestatyn on the weekend of the
5th, 6th, and 7th of July 2013.
We have some fantastic new bands for you including:

'The Yesterdays' from Norfolk
'Johnny and The Moondogs' from Middlesbough
'Just Beatles' from Scotland
'Little Miss Sixties' from Goole

And we are pleased to announce headlining the Sunday night the fantastic 'Them Beatles' from Scotland.
2013 will see more music, and more fab Four fun in the Sun, tickets are on sale now!!, don't miss out on the event everyone has been talking about, get your tickets now, last year was a fantastic event, 2013 is set to be even bigger, so don't miss out get your tickets now.
still lots of announcements to come.
http://www.daytripperweekender.com
new HOLLAND TOUR review
On Monday July 30th we went on tour again through the Netherlands and all its Beatles sites! See a nice written report in the 'BI' section of this chapter.
KENWOOD Up For Sale
Kenwood, John's former home in Weybridge, in the UK, is up for sale. Interested? It will only cost you about £15 million or thereabouts. Check out the estate agent's website:
http://search.knightfrank.com/cho110077
LOVE Me Do Weekend
On 5 October 2012 music lovers from all over the world will come together in Liverpool for a mass participation World Record breaking attempt that will celebrate the 50th anniversary of the release of
Love
Me
Do
. The event is organised by the city of Liverpool. Want to know more? Check out the Love Me Do weekend website:
http://www.lovemedoweekend.com/
ACTOR Geoffrey Hughes passed away

Actor Geoffrey Hughes, most famous for his roles in Coronation Street (Eddie Yates) and Keeping up Appearances (in which he played Onslow), has died at the age of 68 after a long battle with prostate cancer. Among Beatles fans, Hughes was also known as the voice of Paul McCartney in the 1999 remastered movie Yellow Submarine.
PAUL McCartney Radio Show Free FM
For all Macca fans out there. There's a two-hour radio show on Paul (in German) on Free FM on Saturday 28 July between 3 pm and 5 pm.
http://www.freefm.de/