On this spot we have room for your advert.
This email address is being protected from spambots. You need JavaScript enabled to view it.
us for information.
News
Welcome to Beatles International news. We will do our best to keep you up to date about anything Beatles related. Therefore this page will be updated frequently. Check out the new sub-pages, attached to various main pages.
TONY Sheridan Dead At 72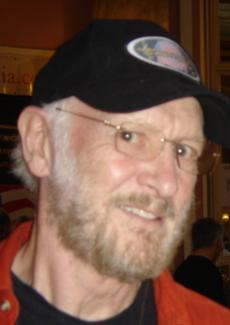 Sad news from Germany today. Tony Sheridan died yesterday (16 Feb) at the age of 72. He had been hospitalized since last December and was in very poor health.
Tony Sheridan was most famous for his recordings with the Beatles for Polydor Records during their Hamburg period, including My Bonnie. He was born in Norwich, England, and attended art school. He had learned to play the violin when he was young but later swapped this instrument for a guitar. In the late 1950s he played in a skiffle group and eventually moved to London where he became a session musician. He worked with the likes of Eddie Cochran and Gene Vincent before moving to Hamburg, Germany, with his group the Jets.
Tony Sheridan was a often seen guest at Beatles conventions and performed until recently.
KOTB Wins Grammy!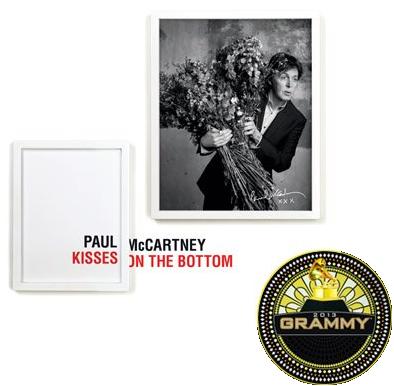 Paul's Kisses On The Bottom has won Best Traditional  Pop Vocal Album at the 55th annual Grammy Awards.  This brings Paul's total Grammy win to no less than 16!
 Additionally, Band On The Run has been inducted this  year into the Grammy Hall of Fame.
 We say, well done Paul!
demo 'A WORLD WITHOUT LOVE' found
Song was taped at Peter Asher's family home in 1964
Message from RUTH McCartney
Hi Fellow Fabbers,
My Mum, 83, year old Angie McCartney is releasing her first book in the UK on Jan 30th with a 2 night celebration of the Beatles featuring bands from as far away as Japan and The Czech republic at the Royal Liverpool Philharmonic Hall in Liverpool. Please 2 very special, seldom seen guests;)
Please take a peek at
http://www.mccartney.com
for more details on the events and stay tuned for when the book will be released in the USA and as an ebook.
Best regards,
Ruth McCartney
CEO / Digital Diva
This email address is being protected from spambots. You need JavaScript enabled to view it.
This email address is being protected from spambots. You need JavaScript enabled to view it.
310 301 8166 xtn 221
Skype: divadigitall
RAVI Shankar Dies At Age 92

We are saddened to hear of Ravi Shankar's death today. The Indian sitar legend died in a hospital in San Diego in the US where he had been admitted last week for surgery. However, Shankar did not fully recover from the surgery despite the best efforts of surgeons and doctors.
Ravi Shankar gained widespread international recognition through his association with The Beatles in the 1960s. The Indian government describes him as a 'national treasure and global ambassador of India's cultural heritage'. George Harrison once called him 'the godfather of world music'.
Shankar played at Woodstock and the 1967 Monterey Pop festival. He also worked with violinist Yehudi Menuhin and jazz saxophonist John Coltrane. Shankar composed a number of film scores and won three Gammy Awards.
Ravi Shankar last appeared in concert at Long Beach, California on 4 November with his daughter Anoushka.
PAUL Joins Hillsborough Tribute Line-Up
Paul has joined a star-studded line-up for the Hillsborough tribute single
He Ain't Heavy, He's My Brother
. The charity single, which was originally released by the Hollies in 1969, will be officially be out on 17 December. Other artists on the single include John Power (Cast), Gerry Marsden, Mel C., Robbie Williams, Holly Johnson (Frankie Goes To Hollywood), Mick Jones (The Clash), Beverly Knight. You can listen to the song here
http://soundcloud.com/copmedia/sets/the-justice-collective-he/s-KXNmF