On this spot we have room for your advert.
This email address is being protected from spambots. You need JavaScript enabled to view it.
us for information.
News
Welcome to Beatles International news. We will do our best to keep you up to date about anything Beatles related. Therefore this page will be updated frequently. Check out the new sub-pages, attached to various main pages.
VERONA New Date Out There! Tour
Paul has added a new date to the
Out There!
tour. He confirmed today that he and the band will be returning to Italy to play at the Roman Amphitheatre in Verona on the 25th June. For more info and ticket details go to
www.paulmccartney.com
NEW Website Showing Robert Whitaker's Work
Check out this brand new website dedicated to the work of photographer Robert Whitaker: www.robertwhitakerphotography.com 
The website is set-up by Robert Whitaker's son Benjamin.
'Out There!'
Paul has announced his first live date of 2013, which will be part of an all new tour called 'Out There!'. The first will be at the National Stadium in Warsaw, Poland on the 22nd June. A second date is a show in Vienna on the 27th June. More dates to be announced over the coming weeks so watch this space!
(Source: PaulMcCartney.com)
HILTON Amsterdam National Monument

The Hilton Hotel in Amsterdam, where John and Yoko held their famous bed-in, has been given the title 'national monument' by the Dutch governmental department for Cultural Heritage.
RINGO: Peace & Love Exhibition
The Grammy Museum and seven time Grammy winner Ringo Starr, will debut a major new exhibition called Ringo: Peace & Love which opens on 12 June, 2013. This one-of-a-kind, limited-run exhibition will offer visitors an unprecedented in-depth look at all aspects of Ringo's musical and creative life. It will also aim to promote Starr's universal message of peace and love. Ringo: Peace & Love is the first major exhibition ever dedicated to a drummer.
For more details check http://www.grammymuseum.org/interior.php?section=exhibits&page=ringo

(Source: www.grammymuseum.org)
PAUL Announces Record Store Day Single
It's Record Store Day on 20 April. For the occasion, Paul McCartney will release a limited edition 12-inch EP of the live version of
Maybe I'm Amazed
which was originally released on 
Wings Over America
. The release fuels rumours of the upcoming release of
Wings Over America
and the first-ever DVD release of
Rockshow
. No specific date has been mentioned for this however. Keep you posted!
GOOD OL' FREDA Movie!!!
Beatles' secretary breaks silence in new film "Good Ol' Freda"

AUSTIN, Texas (Reuters) - For Freda Kelly, secretary to the Beatles and chief of the band's fan club, work sometimes involved trailing the Fab Four to the barber shop, sweeping their locks from the floor and mailing strands of hair to adoring female fans.

Kelly, one of the Beatles' longest-serving employees, worked for the band for more than a decade - longer than the British band was together - but has never shared her stories publicly until now.

She breaks her silence in a new documentary, "Good Ol' Freda," to have its world premiere on Saturday on the second day of the South by Southwest Film Festival in Austin, Texas. 
"It's such a classic Cinderella story: Girl picks the job of a lifetime," director Ryan White told Reuters.

The tale is sure to delight Beatles fans, but White seeks to tell a story that transcends that audience, a story about an amazing decade in an otherwise ordinary life.

The film features four Beatles songs, which required the permission of many people, including the living Beatles. It also includes never-before-seen photos of the Beatles.

A mutual friend and a family connection to the 1960s Liverpool music scene brought Kelly to the attention of White, who took the opportunity to tell Kelly's story.

TONY Sheridan Dead At 72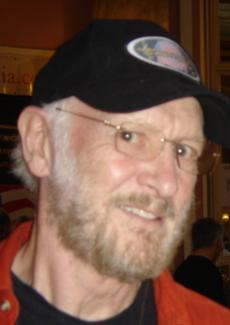 Sad news from Germany today. Tony Sheridan died yesterday (16 Feb) at the age of 72. He had been hospitalized since last December and was in very poor health.
Tony Sheridan was most famous for his recordings with the Beatles for Polydor Records during their Hamburg period, including My Bonnie. He was born in Norwich, England, and attended art school. He had learned to play the violin when he was young but later swapped this instrument for a guitar. In the late 1950s he played in a skiffle group and eventually moved to London where he became a session musician. He worked with the likes of Eddie Cochran and Gene Vincent before moving to Hamburg, Germany, with his group the Jets.
Tony Sheridan was a often seen guest at Beatles conventions and performed until recently.
KOTB Wins Grammy!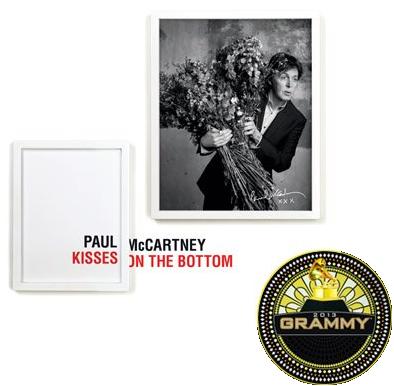 Paul's Kisses On The Bottom has won Best Traditional  Pop Vocal Album at the 55th annual Grammy Awards.  This brings Paul's total Grammy win to no less than 16!
 Additionally, Band On The Run has been inducted this  year into the Grammy Hall of Fame.
 We say, well done Paul!