On this spot we have room for your advert.
This email address is being protected from spambots. You need JavaScript enabled to view it.
us for information.
Books
BOOK: CROSBY, STILLS & NASH - MUSIC IS LOVE
Crosby, Stills & Nash – Music is Love
DAVID STARK: IT'S ALL TOO MUCH (book)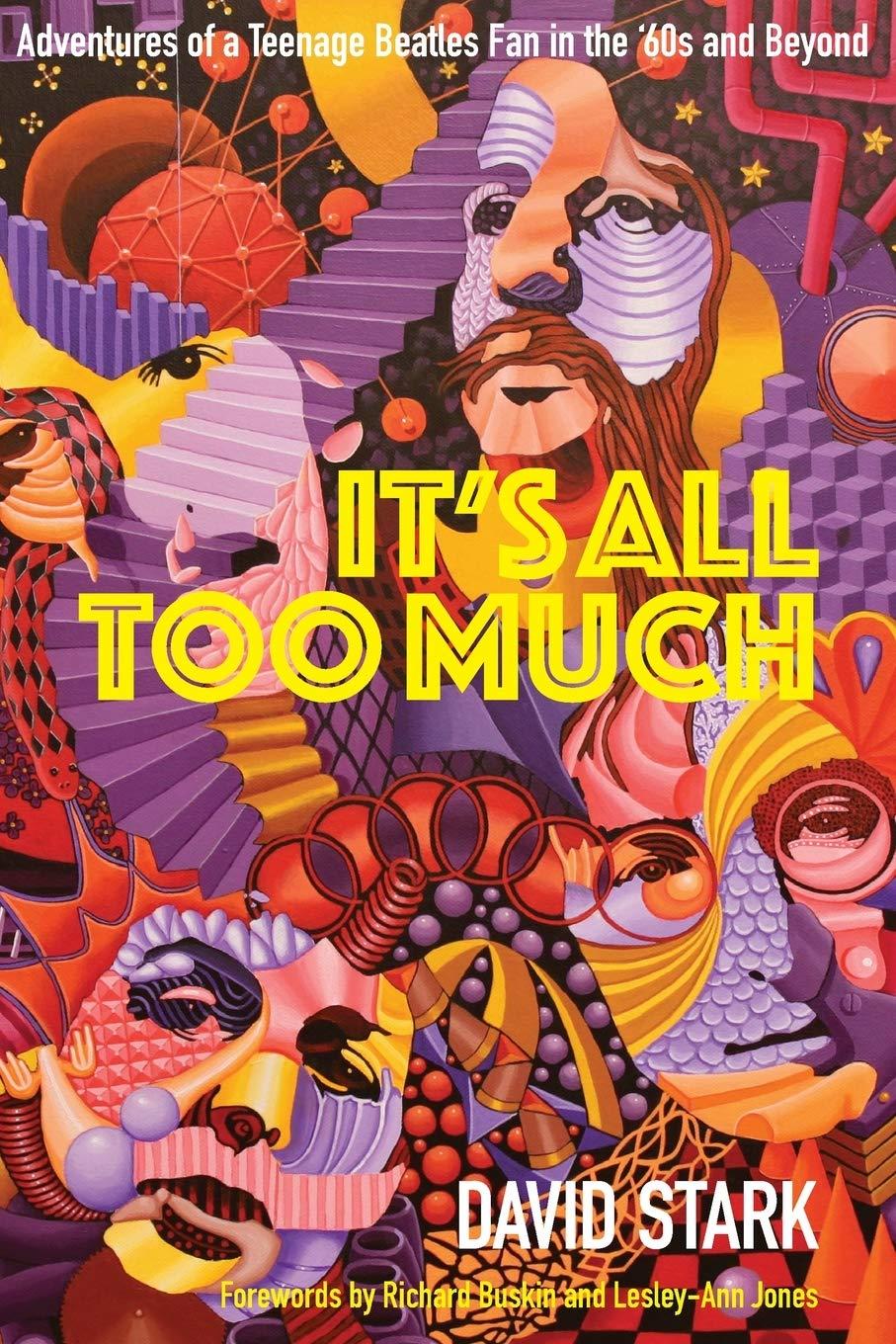 I've been a Beatles fan ever since I first heard them at the
age of ten. And to this day, I still am a fan, just like the
writer of this book has been a fan all his life.

One of the differences between the two of us: he's one year older
than I am but more importantly, he lived near London when it all
started to happen in 1963 and he grabbed his chances.

MURDER OF A MULTITUDE
by Dexter James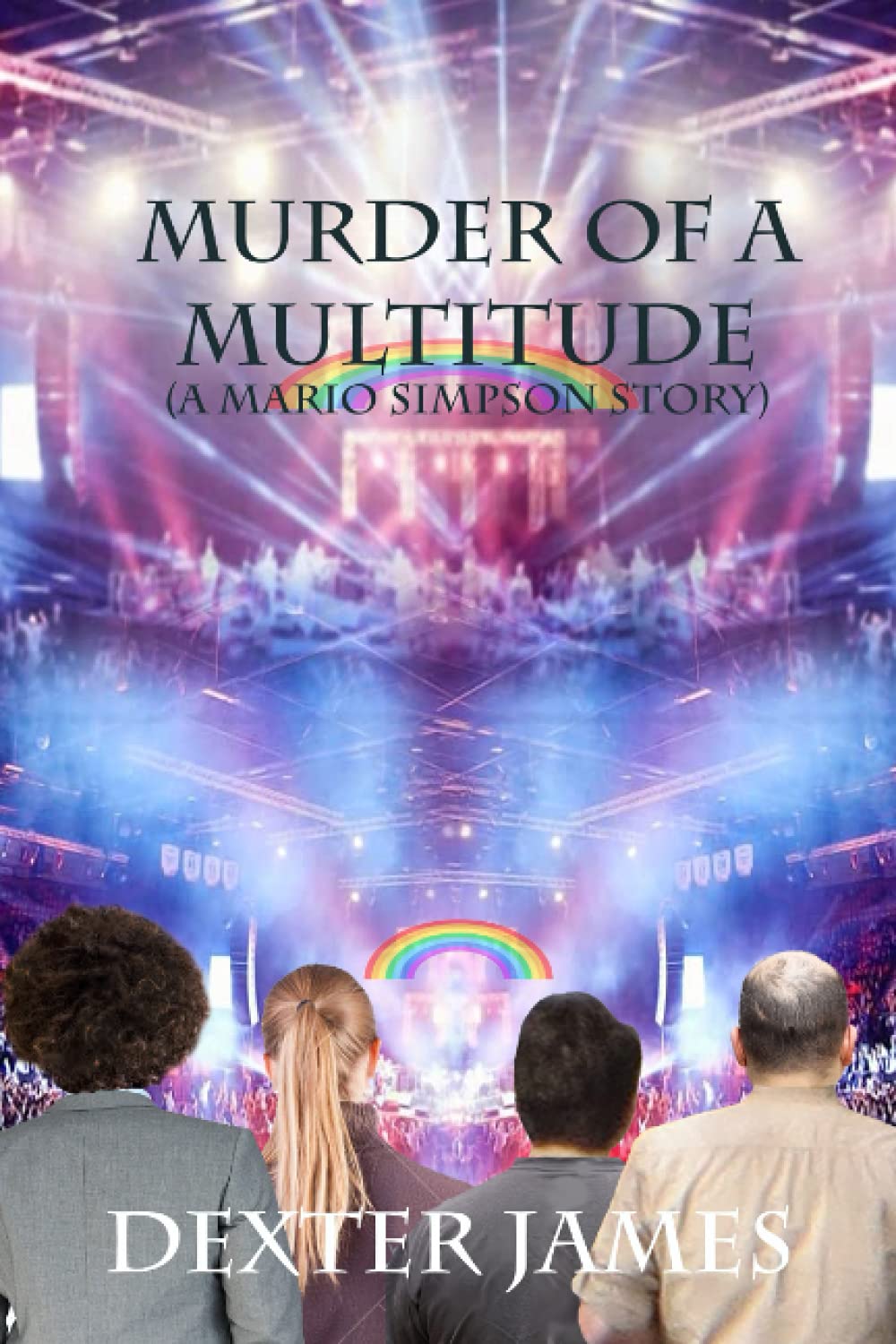 Not a book about the Beatles as such, but a murder mystery about a
serial killer in New York who kills women based on their names:
all women have names that appear in Beatles songs and the murders
take place on the anniversary of the release dates of these
particular songs. So there you have the Fab Four link.
This book will not be to everyone's liking because it has some graphic
descriptions of the killer's modus operandi.
Still, if you like your murder mystery and you are not faint hearted,
then Murder of a Multitude will definitely be a book that you'll enjoy.
Fun detail for Beatles fans is the fact that the book contains clues
which are based on the lyrics of Beatles songs.
Murder of a Multitude is an interesting read because it combines a
murder mystery with Beatles knowledge.
But even if you're not so much into the Beatles
but do like your murder mystery, the book will present you with a thrilling tale.
ISBN-13: 979-8675957330
WITHOUT THE BEATLES
by David Johnston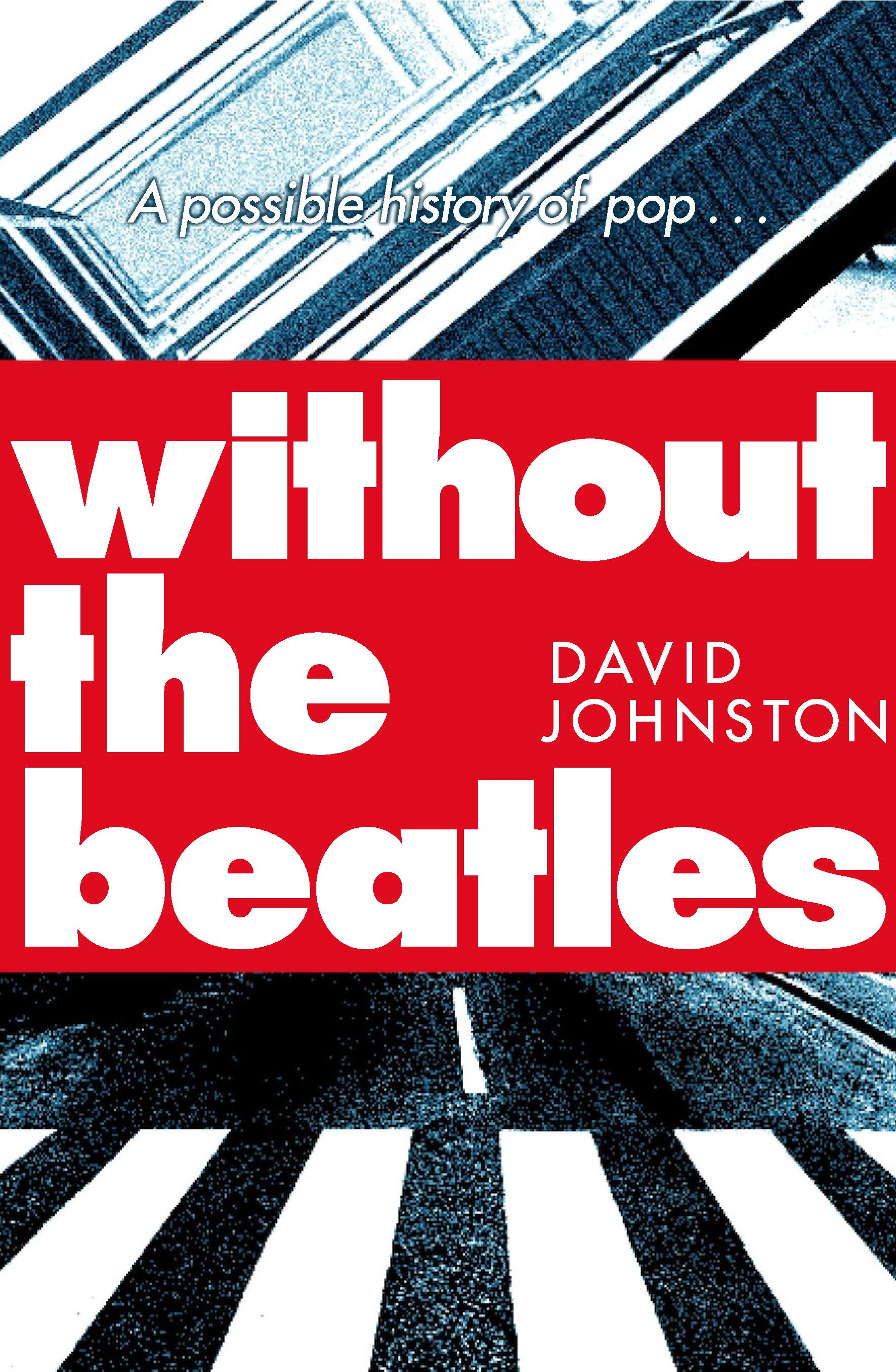 1970-2020 marks half a century since the Beatles were no more.
During that 1960s decade they became the world's newest pop superstars.
They left a legacy that still influences music today.

But what if the Beatles had never existed? This book is a potted history
of pop music from early in the 20th century till today. Its extensive
central section ponders where music might have been without the Beatles.
In unique detail it compares the achievements of a large number of other
successful artists of the time including the Searchers, the Hollies,
the Beach Boys, the Supremes, Dylan and the Rolling Stones – and also
notes their attitudes toward the group that dominated the '60s music scene.

In the Beatles' absence, who of these, or who else, would have been the next star(s) of the '60s and beyond?

* * * * * * * * *


With the unlikelihood that an international publisher would take on, even peruse a manuscript from an unknown author from 'downunder' I am today making Without The Beatles available to the world as a free pdf 'e-book'.*
I have enormously enjoyed the last five or so years of research and writing (and, as I'm also a graphic designer, typesetting and design).
Read it, share it, review it, criticise it, disagree with it. It is my heartfelt tribute to pop music, and particularly, to the Beatles who, as time moves on, are in danger of being regarded as "just another group".
And just perhaps, someone may feel that Without The Beatles is worthy of coming to the attention of a wider reading audience and wish to publish it in hard copy – or at least pass it on to someone who might.
So for all you rfeaders out there, you are able to read it whenever you like and pass it on to someone who wants to read it as well.
Just click on the link below.
THE BEAT MAKERS; book by ANTHONY HOGAN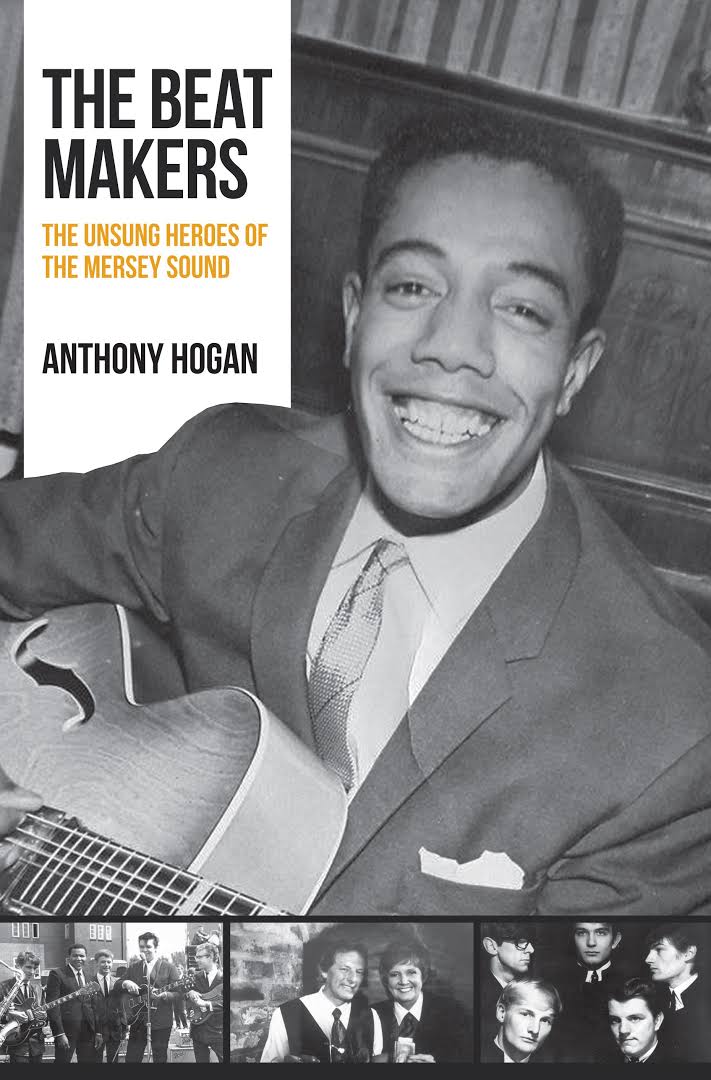 The Unsung Heroes of the Mersey Sound
Derry Wilkie, Ted 'Kingsize Taylor, Beryl Marsden, Colin Manley.
Do these names ring any bells? It should if you are a true Mersey Beat
connoisseur. If it doesn't, then you'd better start reading because these
musicians were as much part of the Mersey beat scene as
Gerry and the Pacemakers, Rory Storm & the Hurricanes, and The Beatles.
They are the unsung heroes of Liverpool's late 1950s music scene
and an important part of the rise of Mersey Beat.
However, theý never made the big time as many of their contemporaries did.
Still, their role in the local scene must not be overlooked nor should it be
disregarded.
Liverpool author Anthony Hogan has chronicled their often captivating
and obscure stories that not only made a huge contribution to the scene
but also influenced many of their peers. Hogan describes, for example,
the black music scene in Liverpool and the story of first all-girl beat group The Liverbirds.
Valued by their contemporaries but often overlooked by music fans and journalists, the Beat Makers, as Hogan calls them, have had a huge impact on the Liverpool music scene. Often, they were even ahead of groups as The Beatles, The Searchers and Gerry and the Pacemakers by releasing records and playing in Hamburg before they did.
Anthony Hogan has done a fantastic job of conveying the story of The Beat Makers and rightly putting them in the limelight. The Beat Makers – The Unsung Heroes of the Mersey Sound is essential stuff when you are interested in rock 'n' roll and especially the Mersey scene of the late 1950s and early 1960s.
JOHN LENNON; THE BOY WHO BECAME A LEGEND
It's always good to read a Beatles (-related) book by
someone who was actually there at the time and knew
the boys. Michael Hill knew John Lennon during his
formative years from the very young age of five until
they both left school. Hill gives us an eyewitness account
of John Lennon's early life and schooldays.
He was personally responsible for introducing rock 'n' roll music
to John, more specifically by playing him a 78" record of
'Long Tall Sally' which he had brought home from a school trip
to Amsterdam. From that moment on,
John knew which direction life would take him.
John Lennon: The Boy Who Became A Legend, is a fascinating read about a young boy growing up in suburbs of 1950s Liverpool, without a stable family life but with many friends who stuck with him throughout his schooldays and even beyond. Michael Hill gives a detailed account of daily life at Dovedale Primary School and later Quarry Bank. The way the book is written makes it hard to put it down once you have started reading. John Lennon: The Boy Who Became A Legend, is a refreshing change compared to the countless other books that have been written about John.
After their schooldays, John and Michael went their separate ways: John, well we all know about that, Michael eventually moved to Australia and had a successful career in marine insurance.
John Lennon: The Boy Who Became A Legend, can be purchased via johnlennonlegend.com or amazon.com or amazon.co.uk
RORY STORM – How The King Of Liverpool Was Dethroned By The Beatles
by Tom Egbers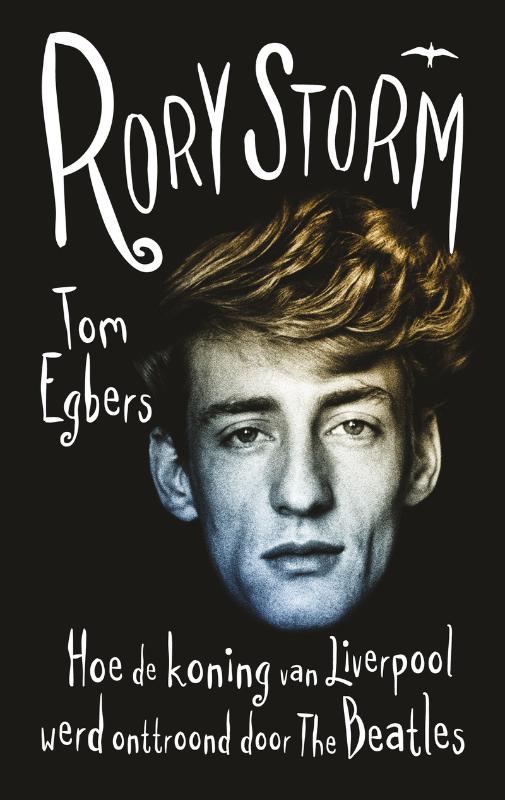 Title: Hoe de koning van Liverpool werd onttroond door The Beatles (Dutch)
How the King of Liverpool Was Dethroned By The Beatles

Author(s): Tom Egbers (with a little help from Iris Caldwell)
Pages: 257
ISBN: 978 94 004 0281 2
Publisher: Thomas Rap
This is a book about Rory Storm, in the Dutch language. It may be a bit strange to write about it here on
www.beatlesinternational.com
. We believe however, that it should at least be read by anyone who can read Dutch. But we also hope in the future that it will be translated into English so that also the rest of the world can also enjoy this wonderful book.
A DATE with a Beatle
by Judith Kristin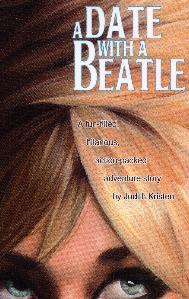 Title: A Date With A Beatle
Author(s): Judith Kristin
Pages: 177
Language: English
When the tenacious 16-year-old Judy found out that her favourite band The Beatles were coming to the US she decided right then and there that she wanted to meet them.


FOUR TRACKS (sold out!)
by Klaus Voormann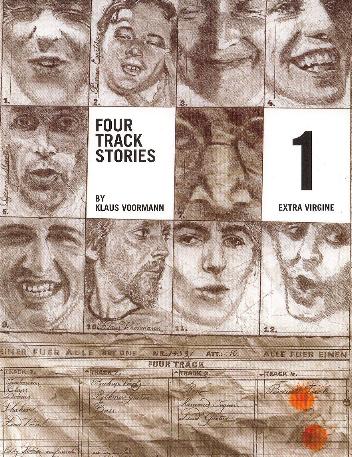 WE'RE SORRY, WE'RE SOLD OUT! But you can still order a signed copy
(by Klaus) at https://www.voormann.com/
Title: Four Track Stories - 1 extra Virgine
Author(s): Klaus & Christina Voormann
Pages: 96
Language: German / English
A wonderful short book with stories and illustrations about the Beatles Hamburg
period.
LIDDYPOOL
by David Bedford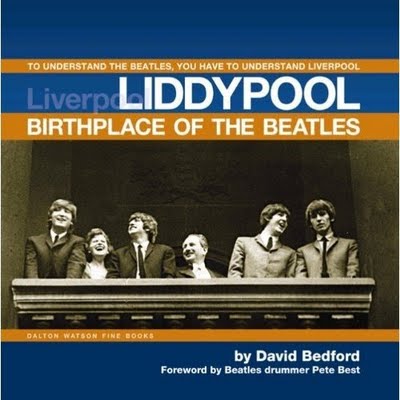 Title: Liddypool
Author(s): David Bedford
Publisher: Dale Watson Fine Books
ISBN: 978-185443-237-7
Pages: 333
Language: English
Want to know everything about The Beatles' Liverpool of the 1950s and early 1960s?
Then Liddypool – Birthplace of the Beatles is the book to buy. Author David Bedford is a Scouser who was born and raised in the Dingle, the same neighbourhood where Ringo grew up.