On this spot we have room for your advert.
This email address is being protected from spambots. You need JavaScript enabled to view it.
us for information.
Books
THE BEAT MAKERS; book by ANTHONY HOGAN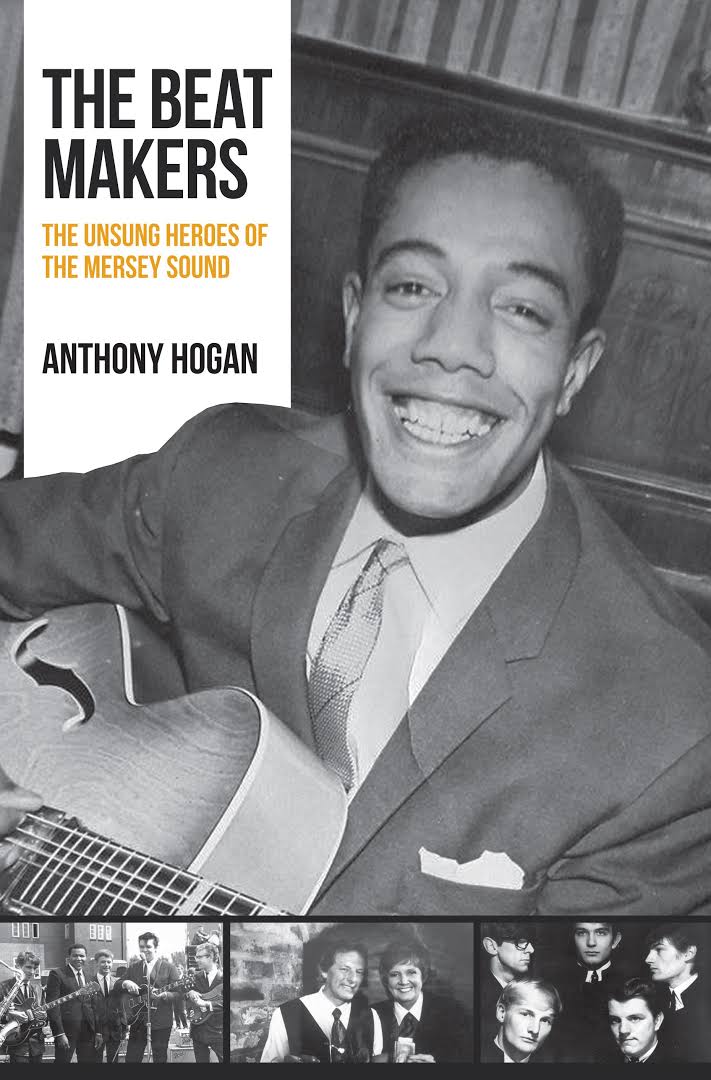 The Unsung Heroes of the Mersey Sound
Derry Wilkie, Ted 'Kingsize Taylor, Beryl Marsden, Colin Manley.
Do these names ring any bells? It should if you are a true Mersey Beat
connoisseur. If it doesn't, then you'd better start reading because these
musicians were as much part of the Mersey beat scene as
Gerry and the Pacemakers, Rory Storm & the Hurricanes, and The Beatles.
They are the unsung heroes of Liverpool's late 1950s music scene
and an important part of the rise of Mersey Beat.
However, theý never made the big time as many of their contemporaries did.
Still, their role in the local scene must not be overlooked nor should it be
disregarded.
Liverpool author Anthony Hogan has chronicled their often captivating
and obscure stories that not only made a huge contribution to the scene
but also influenced many of their peers. Hogan describes, for example,
the black music scene in Liverpool and the story of first all-girl beat group The Liverbirds.
Valued by their contemporaries but often overlooked by music fans and journalists, the Beat Makers, as Hogan calls them, have had a huge impact on the Liverpool music scene. Often, they were even ahead of groups as The Beatles, The Searchers and Gerry and the Pacemakers by releasing records and playing in Hamburg before they did.
Anthony Hogan has done a fantastic job of conveying the story of The Beat Makers and rightly putting them in the limelight. The Beat Makers – The Unsung Heroes of the Mersey Sound is essential stuff when you are interested in rock 'n' roll and especially the Mersey scene of the late 1950s and early 1960s.
JOHN LENNON; THE BOY WHO BECAME A LEGEND
It's always good to read a Beatles (-related) book by
someone who was actually there at the time and knew
the boys. Michael Hill knew John Lennon during his
formative years from the very young age of five until
they both left school. Hill gives us an eyewitness account
of John Lennon's early life and schooldays.
He was personally responsible for introducing rock 'n' roll music
to John, more specifically by playing him a 78" record of
'Long Tall Sally' which he had brought home from a school trip
to Amsterdam. From that moment on,
John knew which direction life would take him.
John Lennon: The Boy Who Became A Legend, is a fascinating read about a young boy growing up in suburbs of 1950s Liverpool, without a stable family life but with many friends who stuck with him throughout his schooldays and even beyond. Michael Hill gives a detailed account of daily life at Dovedale Primary School and later Quarry Bank. The way the book is written makes it hard to put it down once you have started reading. John Lennon: The Boy Who Became A Legend, is a refreshing change compared to the countless other books that have been written about John.
After their schooldays, John and Michael went their separate ways: John, well we all know about that, Michael eventually moved to Australia and had a successful career in marine insurance.
John Lennon: The Boy Who Became A Legend, can be purchased via johnlennonlegend.com or amazon.com or amazon.co.uk
RORY STORM – How The King Of Liverpool Was Dethroned By The Beatles
by Tom Egbers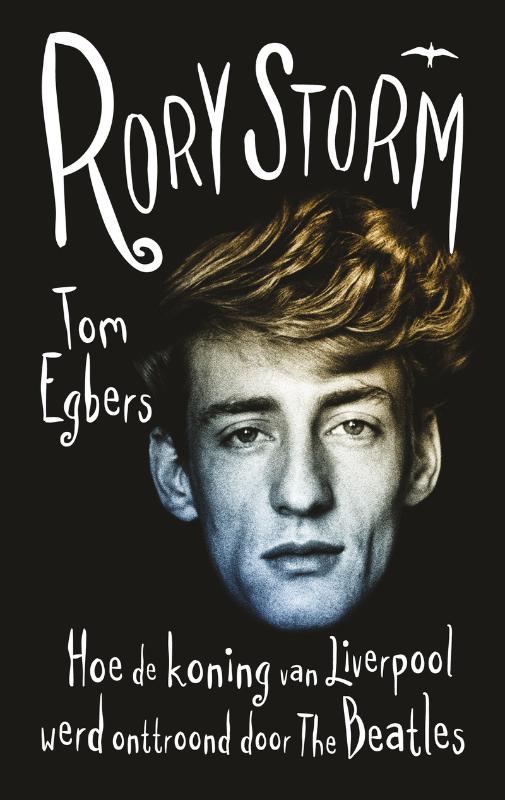 Title:     Hoe de koning van Liverpool werd onttroond door The Beatles (Dutch)
            How the King of Liverpool Was Dethroned By The Beatles

Author(s): Tom Egbers (with a little help from Iris Caldwell)
Pages:      257
ISBN:         978 94 004 0281 2
Publisher: Thomas Rap
This is a book about Rory Storm, in the Dutch language. It may be a bit strange to write about it here on
www.beatlesinternational.com
. We believe however, that it should at least be read by anyone who can read Dutch. But we also hope in the future that it will be translated into English so that also the rest of the world can also enjoy this wonderful book.
A DATE with a Beatle
by Judith Kristin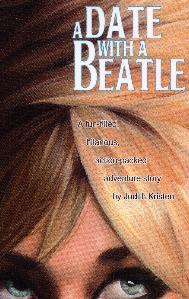 Title:  A Date With A Beatle 
Author(s): Judith Kristin
Pages:  177
Language: English
When the tenacious 16-year-old Judy found out that her favourite band The Beatles were coming to the US she decided right then and there that she wanted to meet them.
FOUR TRACKS (SOLD OUT!)
by Klaus Voormann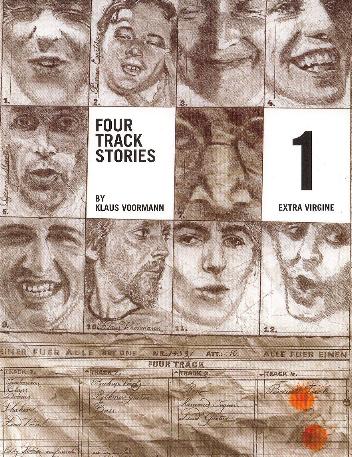 WE'RE SORRY, SOLD OUT! You can still order a signe copy at www.voormann.com
Title: Four Track Stories - 1 extra Virgine
Author(s): Klaus & Christina Voormann
Pages: 96
Language: German / English
A wonderful short book with stories and illustrations about the Beatles Hamburg
period.
LIDDYPOOL
by David Bedford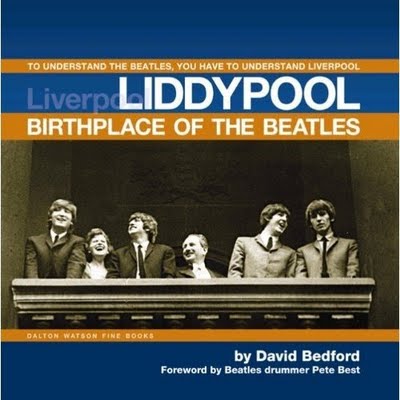 Title:  Liddypool
Author(s): David Bedford
Publisher: Dale Watson Fine Books
ISBN:  978-185443-237-7
Pages:  333
Language: English
Want to know everything about The Beatles' Liverpool of the 1950s and early 1960s?
Then Liddypool – Birthplace of the Beatles is the book to buy. Author David Bedford is a Scouser who was born and raised in the Dingle, the same neighbourhood where Ringo grew up.
MIKE MCCARTNEY's North Highlands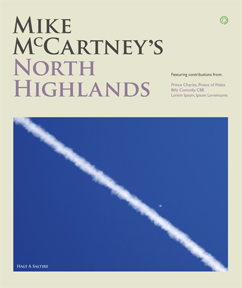 Title:  Mike McCartney's North Highlands
Author(s): Mike McCartney
Publisher: Woodland Publishing
ISBN:  978-1-905547-09-8
Pages:  112
Language: English




FACT and FICTION 1960-1962
by Eric Krasker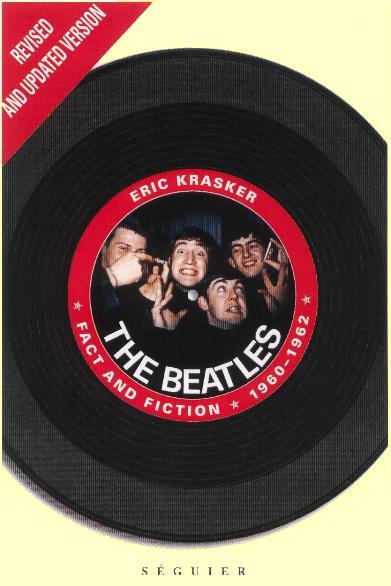 Title:  Fact and Fiction 1960-1962
Author(s): Eric Krasker
Publisher: Seguier
ISBN: 978-2-8404-9523-9
Pages: 436
Language: English
This book is an excellent buy and an absolute must-read for any Beatles fan, but most particular for those fans interested in the band before their big breakthrough. The Beatles: Fact and Fiction – 1960-1962 is the revised and updated English translation of the same book released in the French language some years ago. The period 1960-1962 is a very interesting one in Beatles history, as it shows the future Fab Four in a period when they were still struggling in the Hamburg clubs while eagerly trying to get a recording deal.
WARUM spielst du IMAGINE nicht auf dem weißen Klavier John?
by Klaus Voormann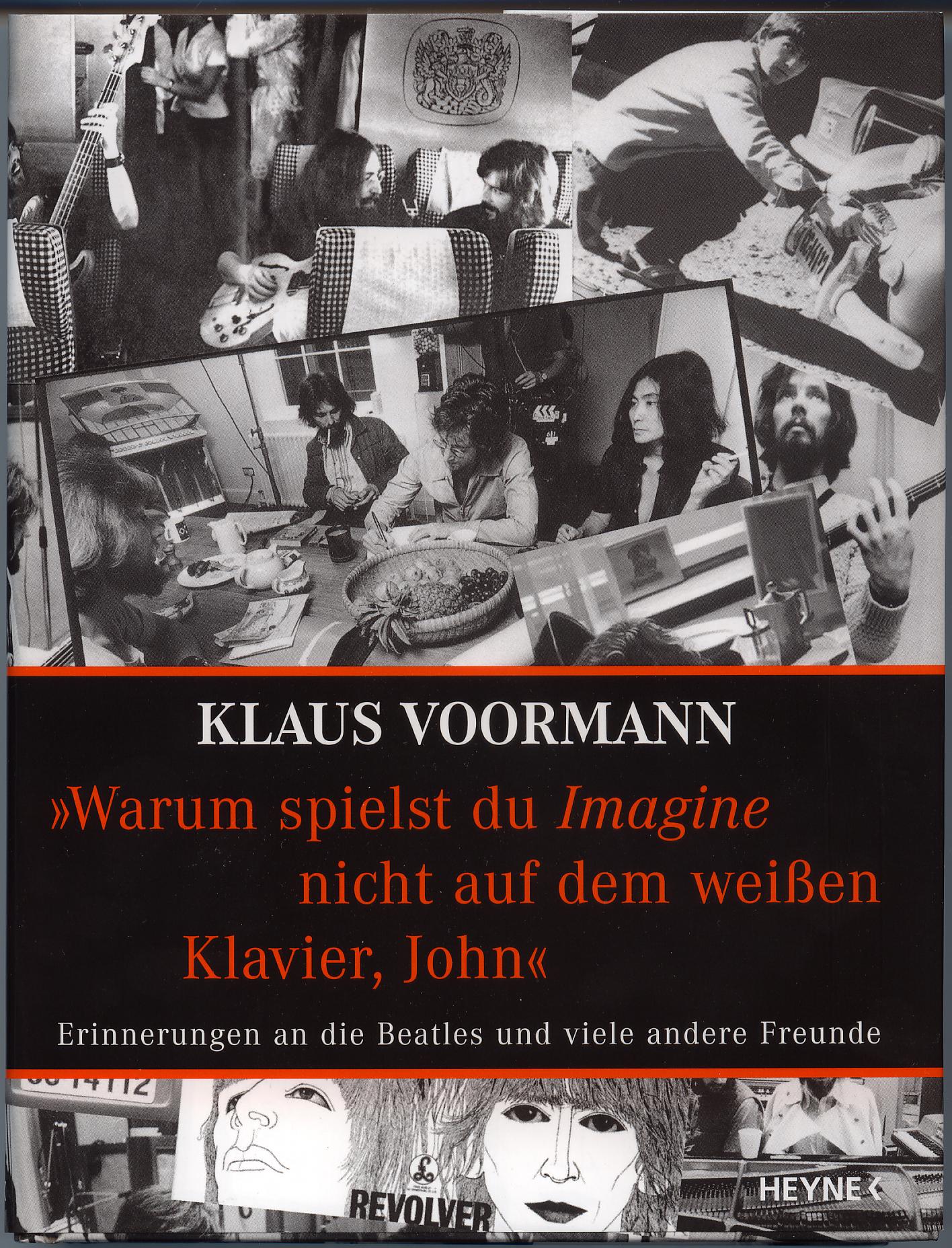 Title: Warum spielst du Imagine nicht auf dem weißen Klavier John?
Author(s): Klaus Voormann (SIGNED by Klaus!)
Publisher: Heyne Verlag, Munich
ISBN: 3-453-87313-0
Pages: 327
Language: German
'When are you finally going to write your own story? You are one of the few who was actually there from the very beginning.' With these words George Harrison convinces his close friend Klaus Voormann to write
down his story about his days with the Beatles in Hamburg and London and about his career as a session musician and graphic artist.
George Harrison was right because Klaus Voormann is one of the few people who have been with the Beatles from the very beginning. Their friendship started when he first saw them performing in Hamburg.