by Klaus Voormann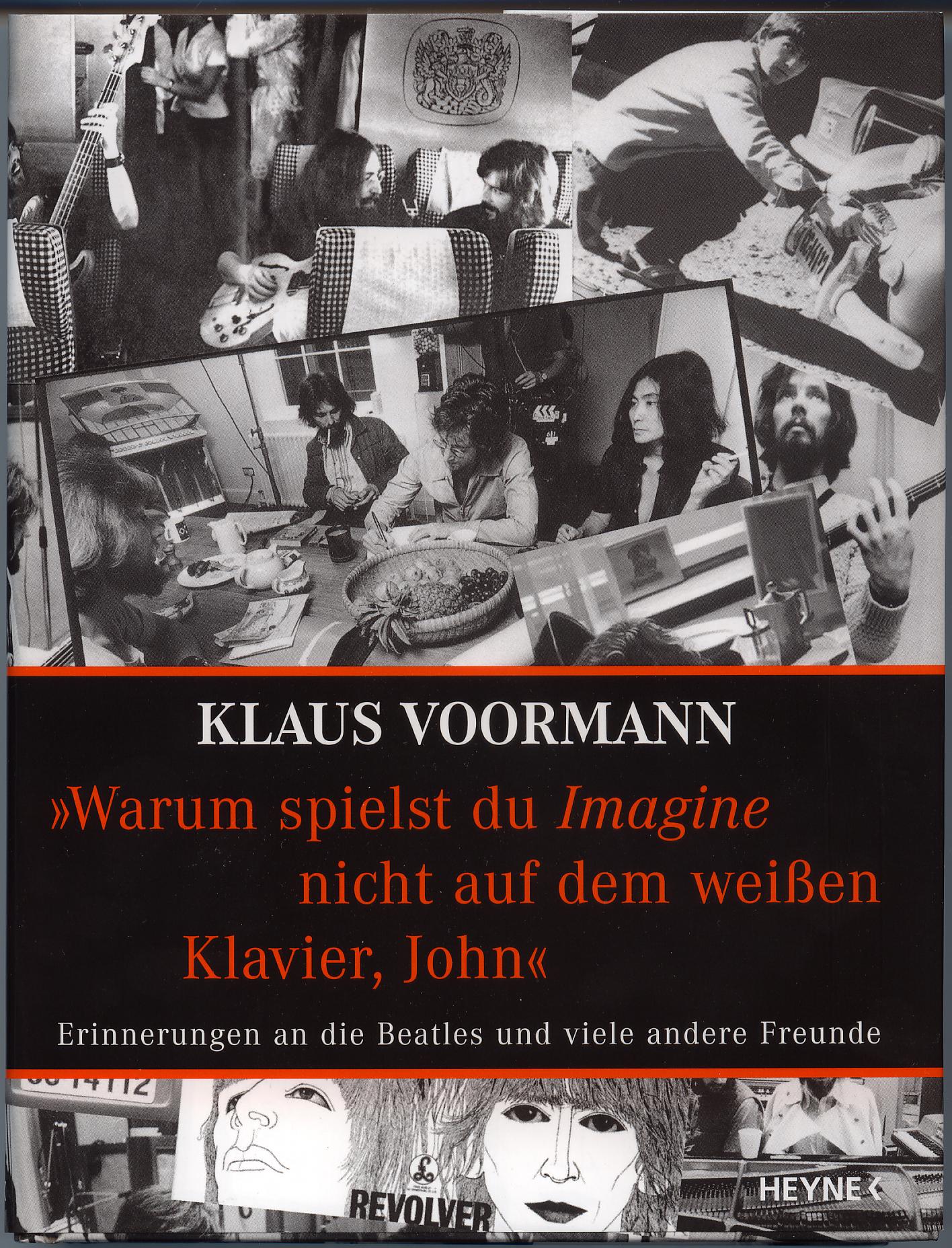 Title: Warum spielst du Imagine nicht auf dem weißen Klavier John?
Author(s): Klaus Voormann (SIGNED by Klaus!)
Publisher: Heyne Verlag, Munich
ISBN: 3-453-87313-0
Pages: 327
Language: German

'When are you finally going to write your own story? You are one of the few who was actually there from the very beginning.' With these words George Harrison convinces his close friend Klaus Voormann
to write down his story about his days with the Beatles in Hamburg and London and about his career as a session musician and graphic artist.
George Harrison was right because Klaus Voormann is one of the few people who have been with the Beatles from the very beginning. Their friendship started when he first saw them performing in Hamburg.
Later he designed the cover of their Revolver album and played with George, Ringo and John on their various solo albums. Until this day Voormann is a close friend of both Ringo and Paul and regularly works with them on various projects.
This book has been written in a style that tells personal stories the way Voormann has experienced them. You won't get any of the stories that have already been told by a million people about a million times. Voormann presents the reader with personal stories the way he remembers them. Stories that have touched him. And he not only writes about the Beatles but also about the many other musicians he worked with like Carly Simon, Harry Nilsson, Manfred Mann, and so on. About his time as a member of Manfred Mann and the Plastic Ono Band. And about his work as a graphic artist of course.
Unfortunately for some, the book is in the German language. But for those who can read and understand German this book is an absolute must. And even if you only have little knowledge of the language it's a good read because it is written in a style that quite easy to comprehend. Once you've started, you'll realise you won't be able to stop reading.
Much crap has been written about the Beatles. Often by people who haven't even met them. This book has been written with much respect and admiration for the four lads from Liverpool. They deserve it.
Just as Klaus Voormann deserves his book to be read, simply because he was there with the Beatles throughout much of their career(s).
THE LAST COPY of 'Warum spielst du Imagine nicht auf dem weißen Klavier John?'
can be ordered here for €49,99 / $ 59,99 (+shipping)
by contacting This email address is being protected from spambots. You need JavaScript enabled to view it. or This email address is being protected from spambots. You need JavaScript enabled to view it..