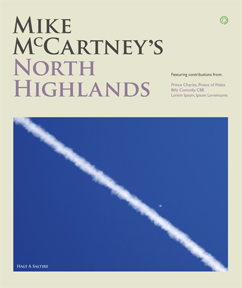 Title: Mike McCartney's North Highlands
Author(s): Mike McCartney
Publisher: Woodland Publishing
ISBN: 978-1-905547-09-8
Pages: 112
Language: English




Mike McCartney is Paul's younger brother, as you may all know, but he is also an outstanding photographer. McCartney now has a new photo book out called Mike McCartney's North Highlands. The North Highlands are an area of outstanding beauty in the north-west of Scotland. McCartney first came to the area when he mounted an exclusive public exhibition of his Live8 photographs for John Lennon Northern Lights Festival at the town of Durness in September 2007. Mike was immediately struck by the beauty and diversity of the area.
In 2008, Mike McCartney was commissioned by Highlands and Islands Enterprise to highlight the area's impressive beauty and variety. The photos for the book were shot during two weeks in April 2008. McCartney did a wonderfull job here, especially when taking into consideration the fact that light and weather change constantly which makes it extremely difficult to fully capture it fully on camera.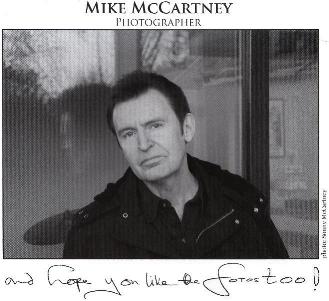 In January 2009 Mike McCartney's North Highlands exhibition opened at the Scottish Parliament in Edinburgh. After that it went to the ArtDeCaf in Glasgow, and then on tour in Scotland as part of the Year Of Homecoming celebrations.
Although this is in fact a book about the beauty of nature, about the changing of seasons and also about people, there is a Beatles link. It can be found in Durness, the most north-westerly inhabited place of mainland Britain. It is the area where John spent many summers when he was a young boy. John returned here with Yoko, Julian and Kyoko in 1969. The area supposedly inspired John to write In My Life.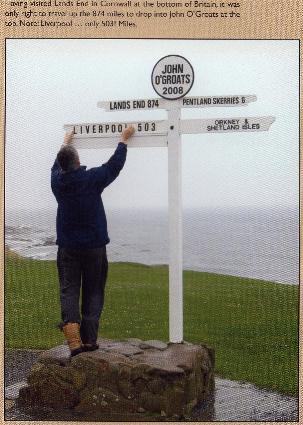 This is also the area where John crashed his car and ended up in hospital. John was supposedly interested in buying property here shortly before his death. The village has a memorial garden which is dedicated to him.
Mike McCartney's North Highlands shows that Mike is a very fine photographer with a keen eye for rare and interesting details. The book features loads of interesting, funny, beautiful and sometimes even weird pictures of the area. The photo's go accompanied by Mike's humourous and lively comments.
If you are interested in photography, in the beauty of nature, in people, and in Scotland in particular, this is a must-buy book.
With forewords by HRH Prince Charles, Billy Connolly, and Sir Peter Maxwell Davies.