by Tom Egbers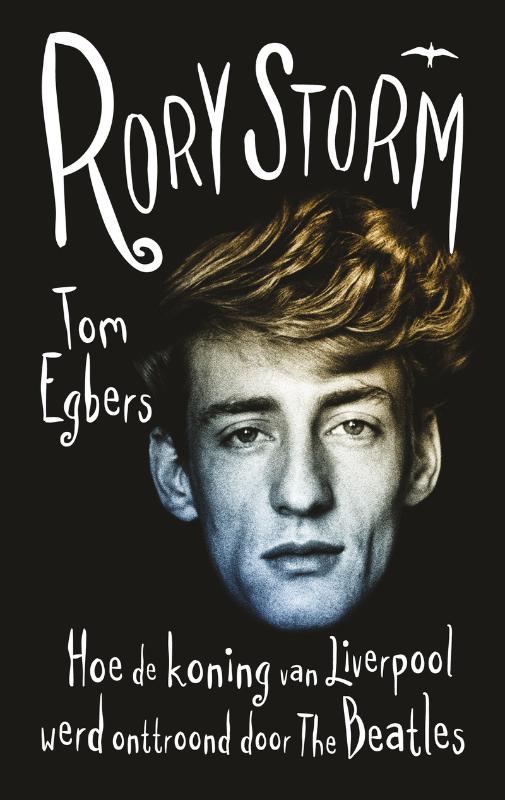 Title: Hoe de koning van Liverpool werd onttroond door The Beatles (Dutch)
How the King of Liverpool Was Dethroned By The Beatles

Author(s): Tom Egbers (with a little help from Iris Caldwell)
Pages: 257
ISBN: 978 94 004 0281 2
Publisher: Thomas Rap
This is a book about Rory Storm, in the Dutch language. It may be a bit strange to write about it here on
www.beatlesinternational.com
. We believe however, that it should at least be read by anyone who can read Dutch. But we also hope in the future that it will be translated into English so that also the rest of the world can also enjoy this wonderful book.
Journalist and writer Tom Egbers originally went to Liverpool to write a book about the Beatles and football (were they Liverpool or Everton fans?). But when he arrived at the Beatles Museum he saw the picture of a young man he had never seen before: Rory Storm. The picture intrigued him and he decided to find out more about this Rory Storm. And after some research he soon realised that Rory's story was of great interest.
Of course, every Beatle fan knows the story about Rory Storm & The Hurricanes. How they once were more popular than the Beatles, that their drummer was Ringo Starr and that Rory himself was called Mr Showmanship by Bob Wooler and also that he died at a very young age. So, not much news there. What makes this book interesting is that it is written by a Dutchman who knew nothing about Rory and the fact that there's not much literature about Rory. His story is only mentioned in books about the Beatles and in articles such as Bill Harry's While My Guitar Gently Weeps – The Tragic Story Of Rory Storm & The Hurricanes.
This book by Tom Egbers is therefore a welcome addition to all the books about Beatles, Merseybeat, etc. It is written in a such a way that once you have started reading, it's difficult to put it down. Egbers had a lot of help from Rory's sister Iris, who provided family photos and background information. The book is full of dialogues – which of course have largely been made up. Therefore it is not historically sound, but it does give the story a bit of an edge. It took Egbers two years to finish the book, but the result is a great read even for the die-hard Beatles fan who knows everything there is to know.
This is a definite must-read for every Dutch Beatles fan. And hopefully it will soon be translated into English.
by Gabriëlla van Karsbergen