The Wyvern Club was situated in Seel Street, Liverpool and later became known as The Blue Angel, a club run by Allan Williams. As the Wyvern Club, it was the venue back on 10 May 1960 for the Silver Beatles to audition for Larry Parnes, as he was looking for a band to back Liverpool's own answer to Elvis, Bill Fury. Fury, born Ronald Wycherley, was from the Dingle, and has attended St. Silas School with Richard Starkey – later Ringo Starr of course. Fury is probably one of the most under-rated artists in British pop music and had a huge following in Britain.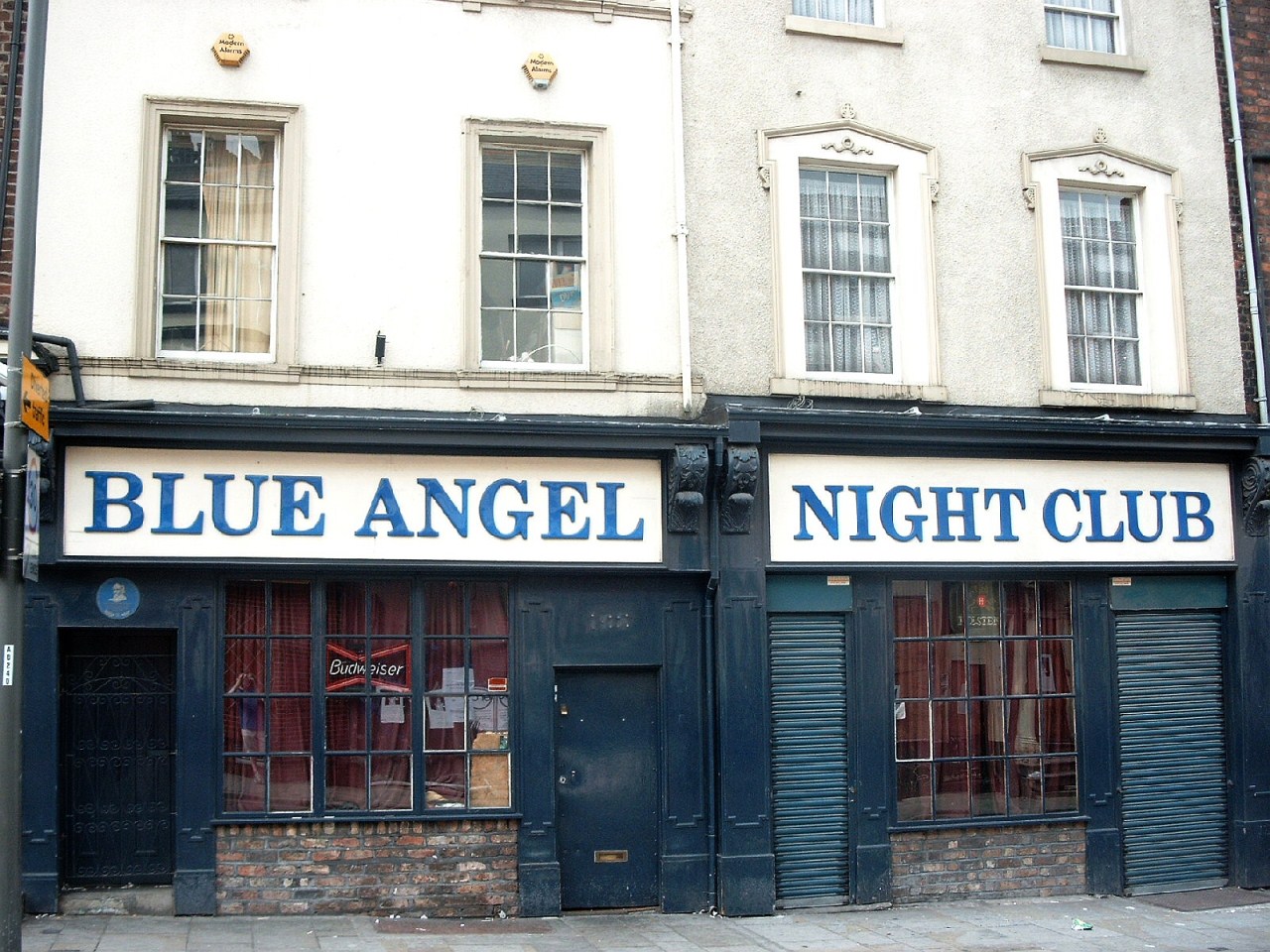 Parnes was putting a tour together, and asked for Liverpool bands to audition to back Billy Fury. Now, many people say that the Silver Beatles failed the audition. They didn't. They didn't win the prized job if backing Fury, but Parnes still selected them to back another of his artists, Johnny Gentle. This lead to an ill-fated tour of Scotland where the Silver Beatles adopted stage names of Johnny Lennon, Paul Ramon, Carl Harrison and Stuart De Stael. They also took along their latest drummer, Tommy Moore who was dragged from a hospital bed to play with the band, still suffering from concussion and losing teeth from crashing their van!

Tommy Moore quit when they got back to Liverpool, and the Silver Beatles then recruited Norman Chapman, a very good drummer from Liverpool. However, his career was cut short when he was called up on National Service after only a few weeks playing with the band. So, The Silver Beatles were without a drummer – again. This left them with a vacancy to fill quickly, because Allan Williams had secured them a residency at a Hamburg club. They needed a drummer, desperately.

When Pete Best received a phone call from Paul McCartney to join The Beatles – and not the Silver Beatles – he was ushered down to the Wyvern Club. He was given an audition by the group to see if he could join them to go to Hamburg. Why an audition? He was the only drummer they asked.

I asked Allan Williams, who was managing The Silver Beatles/ Beatles then as to why he was put through an audition. After all, they knew Pete from the Casbah and his band the Blackjacks. Williams said that it was so he wouldn't ask for too much money!!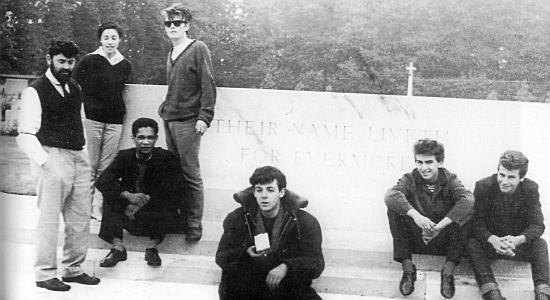 So, The Beatles headed across the North Sea to Hamburg, through Holland, where they famously visited the war memorial at Oosterbeek, a small town near Arnhem in the east of the Netherlands, where that iconic picture was taken by the monument with the immortal words, "There name liveth forever more". We can see on the photo, from left to right, Allan Williams, Beryl Williams (Allan's wife), Lord Woodbine, Stuart, Paul, George and Pete. The picture was taken by Beryl's brother Barry Chang. You will notice that John Lennon is not in the picture. I asked Williams about this, and he told me that Lennon was sickened by seeing row after row of gravestones and couldn't face being in the photo. Another side to Lennon.

They had also stopped in Arnhem, where they visited a music shop (Bergmann's), John came out with a harmonica in his hands. Nobody noticed but as Allan Williams recalled: "I was afraid of getting busted on our first trip abroad, so then it would be no Hamburg, and then what?" Yes perhaps history would have taken a complete other turn!

They eventually made it to Hamburg, to a seedy little club called the Indra which, on 17th August 1960, held the debut of The Beatles: John, Paul, George, Stuart and Pete. The Beatles had arrived, but it would take a lot of hard work to get from mediocre band to the greatest band in history.

So, if you are in Liverpool, go to Seel Street and see the Blue Angel. It became one of the best clubs in Liverpool, but it was also significant as the Wyvern Club in 1960, because The Beatles, as they were now known, were first assembled there at that audition held for Pete Best. Over the next 2 years, between Liverpool and Hamburg, John, Paul, George, Stuart and Pete became the top rock 'n' roll group in Liverpool and Hamburg, and a record deal was the reward for John, Paul, George and Pete, though, almost exactly 2 years to the day from joining The Beatles, Pete Best was sacked without a warning or explanation, to be replaced by Ringo Starr, just a couple of weeks before making their first record.

As for Hamburg, as John Lennon said, "we may have been born in Liverpool, but we grew up in Hamburg".

David Bedford
Author "Liddypool: Birthplace of The Beatles"
www.liddypool.com