by Gabriëlla

At a time in life when most people start thinking about retirement, Melissa Davis decided to go back to university for a degree in… the Beatles. In 2009 she moved to Liverpool to enroll in the master's degree programme of Liverpool's Hope University. Melissa explains how she became a Beatles fan, what made her decide to go back to school and what it's like living in Liverpool for a year.
Melissa grew up in Denver, Colorado, and studied English history and literature. She graduated with a degree in government and after law school she served as an attorney with the State of Colorado. Melissa also taught history and geography for ten years at high school and college levels before going to Liverpool in the fall of 2009 to be part of the first master's degree course.
Melissa has been a Beatles fan from early on: 'Well… I am old enough to remember a time before the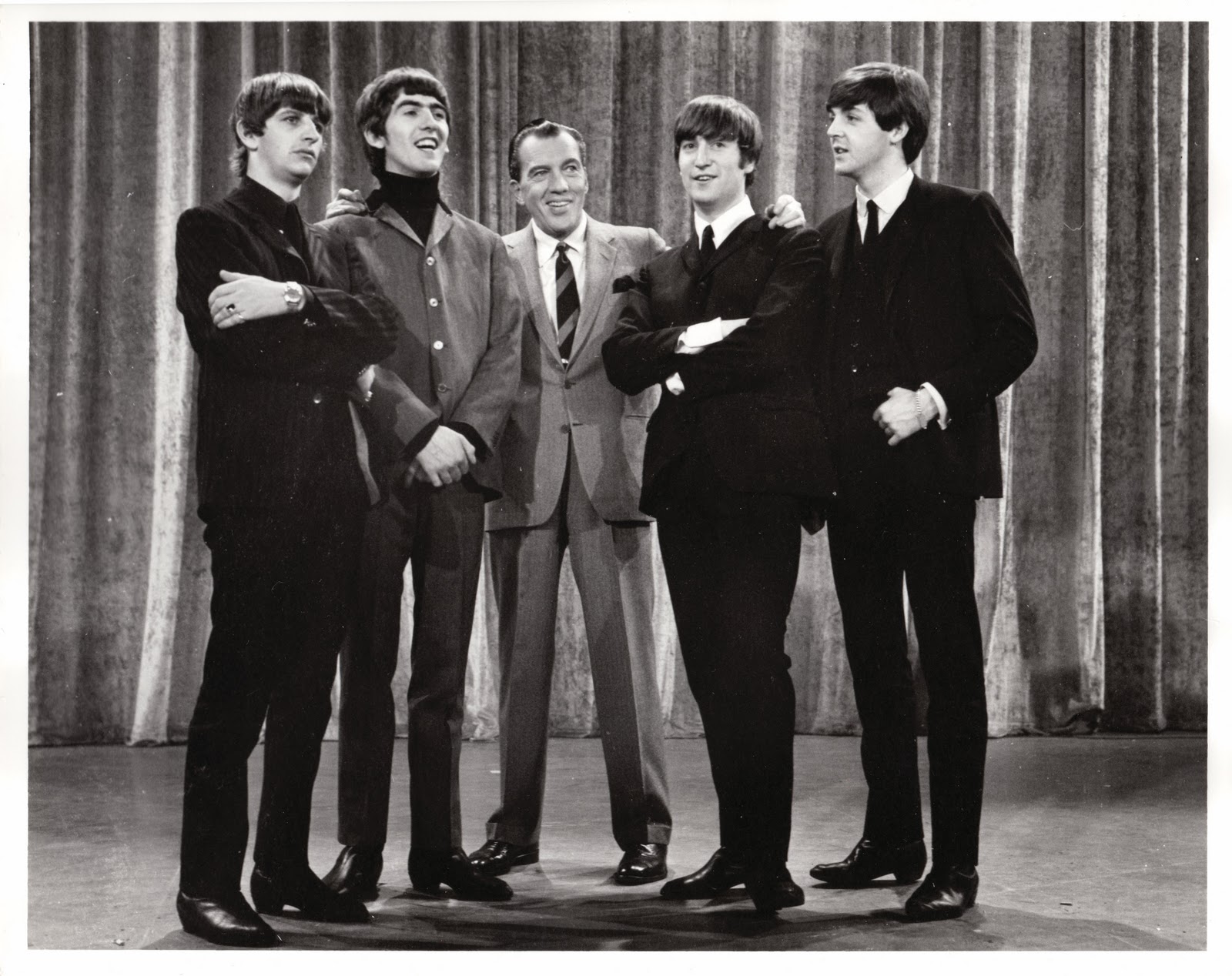 Beatles, but I've been a fan most of my life. I was 9 ½ when they first appeared on the Ed Sullivan Show on Sunday night, February 9, 1964. My brother was a teenager – the perfect age – and he and my mother picked me up at school that Friday night with the car radio blaring 'I Want To Hold Your Hand'. My mother said, "There's a new singing group I think you're going to like." We were among the 74.9 million viewers who watched the show that Sunday night and it was love at first sight. The first song they did was 'All My Loving' and I was completely sure they were singing to me.'
Now, being a fan of the Beatles and listening to their music is one thing, but going to Liverpool for a year to study their music is quite another. What made you decide to move to Liverpool to study the Beatles? 'I was in a position in my life when I did not have a family to be raise and was tutoring/teaching college students. My real passion was working on a book about that first Beatles appearance on the Ed Sullivan Show. When I read the announcement of the master's degree program – the first in the world – I decided to apply. I was concerned that I did not have a strong enough background in music but hoped my other credentials would demonstrate that I would be able to complete a rigorous graduate level programme. I would have been even more nervous had I known that the University received over 1000 applications from around the world. I had always wanted to study in England and the idea of living in Liverpool, where the Beatles were born and grew up, was very exciting to me – a dream come true. Once I received my letter of acceptance in April, it was a matter of applying for the visa, putting together the financing for tuition fees and living expenses, storing my household belongings and packing for a year away from home!'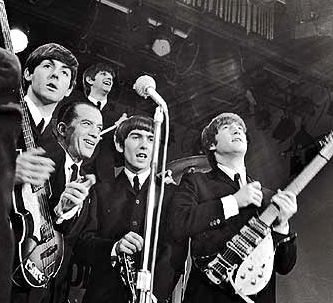 What was it like studying the Beatles in their hometown, the place where it all began? 'It was illuminating,' Melissa says. 'Shortly after I arrived, I realized how different the people of Liverpool are. And then, as I began to settle into really living there – shopping for groceries, riding the bus to the library, looking for a place to have my hair done, just everyday things, I really began to feel that the Beatles could not possibly have come from anywhere else other than Liverpool. There is a way the people have that is so direct that it is refreshing – and seemed very familiar from their movies, interviews, and even their songs.' Melissa gives an example: 'Liverpudlians will ask you, 'You alright?' and for several weeks, it would make me think: 'Yes… why? Don't I seem alright? Have I buttoned my coat wrong? Do I look like I'm not alright? What's wrong with me?' One day, a fellow classmate – from Canada – asked me if she looked OK or if there was something wrong with her hair or something. Turned out, people were asking her the same question: 'You alright?' It is really their way of saying 'hi' but when you know that, it feels like they really want to know! So, you say, 'Good. How's your day?' and you're off on a pleasant conversation. A little thing, but very endearing.'  
'I do have to say two things, though. First, in all my walking and busing around Liverpool for that entire time, I never once felt concerned or worried or nervous about safety. The security staff at the campus always reminded me to 'be careful' and didn't like it if I took a walk at night, but they had no idea how much safer I felt in Liverpool than in the US. Sad, but true. And I never once had any reason for concern.
Secondly, I became ill while I was studying at the university and had to be hospitalized for a few days and without exception everyone was terrific and first rate at the care they gave me – from the phlebotomist who drew my blood, to the nurses, the doctors, and the administrators (who didn't even ask for my passport, visa, or proof of enrollment at the university before treating me). Just lovely, caring people and excellent care.'
Taking the master's degree programme involved a lot of hard work and of course a final paper.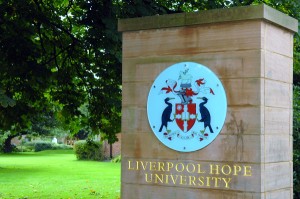 Can you tell us a bit more about the topic of your dissertation? 'Well, as you can tell, the Beatles appearance at the Ed Sullivan Show was an important day in my life, but beyond that, it was an important day in America. It was all anyone could talk about at school and I imagine that adults were talking about it – good, bad, as a passing phase, or liking it, too. It eventually became one of those 'Where were you…?' moments that you used to break the ice when you met someone: 'Do you remember seeing the Beatles on the Ed Sullivan Show?' That kind of thing. Every once and awhile an article would appear discussing the huge viewing audience that night, which still ranks as one of the highest of all time in America, with the exception of the annual Super Bowl broadcasts, which always have amazing ratings. So, the actual event was big.'
'My dissertation stemmed from research I had begun in the US in 2008, which really sought to establish a 'snapshot' of America the weekend the Beatles arrived and first appeared on television. I was fortunate to be able to continue my work when I was in Liverpool adding to it by researching 'hometown' reactions to the Beatles' visit when they heard about it on the radio, read about it in the newspapers, and saw the group's return to Heathrow on February 23rd when regular broadcasting on the BBC was interrupted to cover the arrival on live television.'
'My dissertation took three strands of life in America on February 7, 1964 and examined the cultural milieu the Beatles found when they arrived: the state of popular music (which was wide-open with The Singing Nun, comedy records, standards, country, and novelty songs all charting in 1963); America's predisposition to rate anything 'English' or 'British' as somehow of higher quality and more interesting than anything produced domestically (the way James Bond, 'My Fair Lady', Mary Poppins, Julie Andrews, the Queen all seemed to have an instant allure and appeal); and the mood of the country following the assassination of President Kennedy less than 90 days before the Beatles' arrival in the US. This last is not an original theory, but I did additional research and wove it into the idea of these strands operating within the culture at that moment. There were certainly other significant events influencing American culture – politics, the Vietnam War, civil rights among them, but the dissertation was limited in both time and word count, so I had to choose carefully.'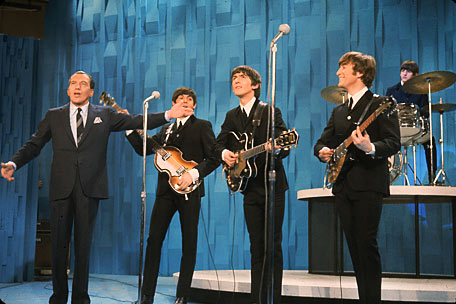 Apart from studying the Beatles Melissa is also involved in a new Beatles bibliography together with Dr. Michael Brocken of Hope University. Dr. Brocken is the senior lecturer there who developed and directs the world's first master's level degree programme concentrating on the impact of the Beatles on music and society. 'The bibliography is called The Beatles: The New Annotated Bibliography. It will be the most comprehensive bibliography of Beatles-related literature to date at over 500 pages. Of course, it will be out of date as soon as it is published, as books and articles are still being written and published all the time, but this is the most complete and is annotated, so the reader/user will have information beyond page count and the name of the publisher. Dr. Brocken has been reading, collecting, and annotating books and articles about the Beatles (and Merseybeat) for many years, as have I, although to a lesser extent. We had discussed the possibility of publishing the papers generated by the students during the course, but he suggested we work together to complete the bibliography first. Naturally, I was very flattered and humbled by the suggestion and began working via emails and shared files across the Atlantic after I returned to the United States. We had to make many decisions regarding which style conventions to use (UK or US spelling, for instance) and it turned out there was much to do: I added annotations and edited his, he rewrote many of his own and edited mine, we continued to research, separated the songbooks into a separate section, created a cross-reference index to allow the user to search by title in addition to author, decided to add just a sampling of the many websites that are out there, worked with a top art director on the cover and an excellent Chicago compositor for the interior design, added Introductions (one from each of us) and a joint afterword, and expect to have it ready in just a few weeks!.
I do want to add that The Copy Workshop, which originally asked to publish the bibliography, has been very helpful, but recognized that there was a real niche for books about the Beatles and also, perhaps, Merseybeat, popular music, popular culture, hence the launching of The Beatle Works imprint. We will have several books (including the story of how Canada 'got' the Beatles before America did and that compilation of papers from the MA degree) coming out this year, with several more in development, including an extension of my own dissertation on the Beatles first appearance on the Sullivan Show and a reproduction of a fan's scrapbook started the day after she saw the show.'
Beatles International would like to thank Melissa Davis for doing this interview. The Beatles: The New Annotated Bibliography by Michael Brocken and Melissa Davis, is published early September by The Beatle Works, a division of The Copy Workshop in Chicago, Illinois. We will keep you posted on the exact date in our news section.