Beatles International travels throughout Europe and especially to Great Britain to discover interesting sights. On this page you will find Beatles-related photographs, pictures of Beatles-sites or persons related to the Beatles in whatever way! Most of the pictures are homemade. If you have any interesting and/or rare photographs, please send them to This email address is being protected from spambots. You need JavaScript enabled to view it.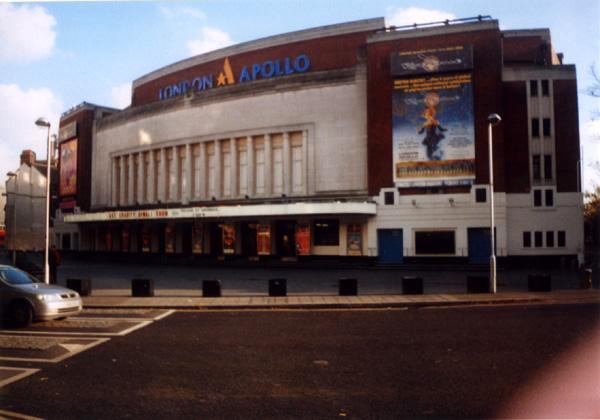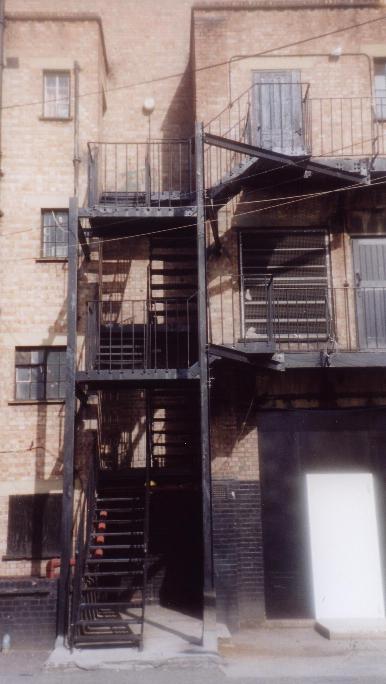 The London Apollo Theatre has become famous because of its stairs on the backside of the building. These are the stairs that were used in the movie "A Hard Day's Night" when the Beatles broke out to get some fresh air. The song "Can't Buy Me Love" started with this shot.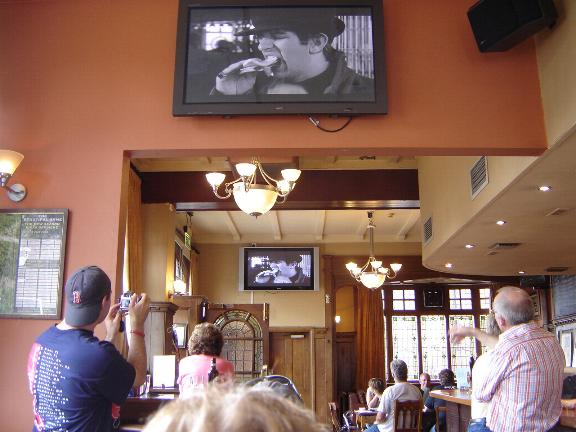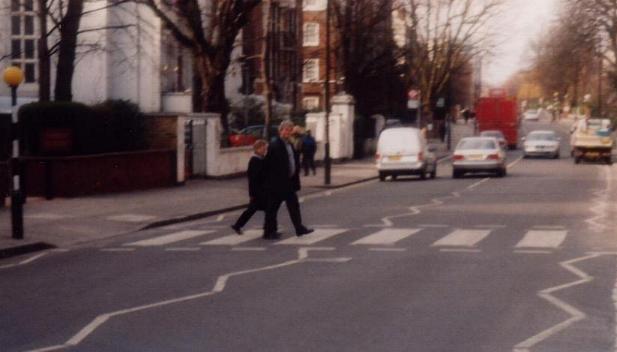 Here's the original pub from A Hard Day's Night. The Abbey Road crossing, with on the left the
Above you see Ringo in the scene of the movie. EMI Studios (white building).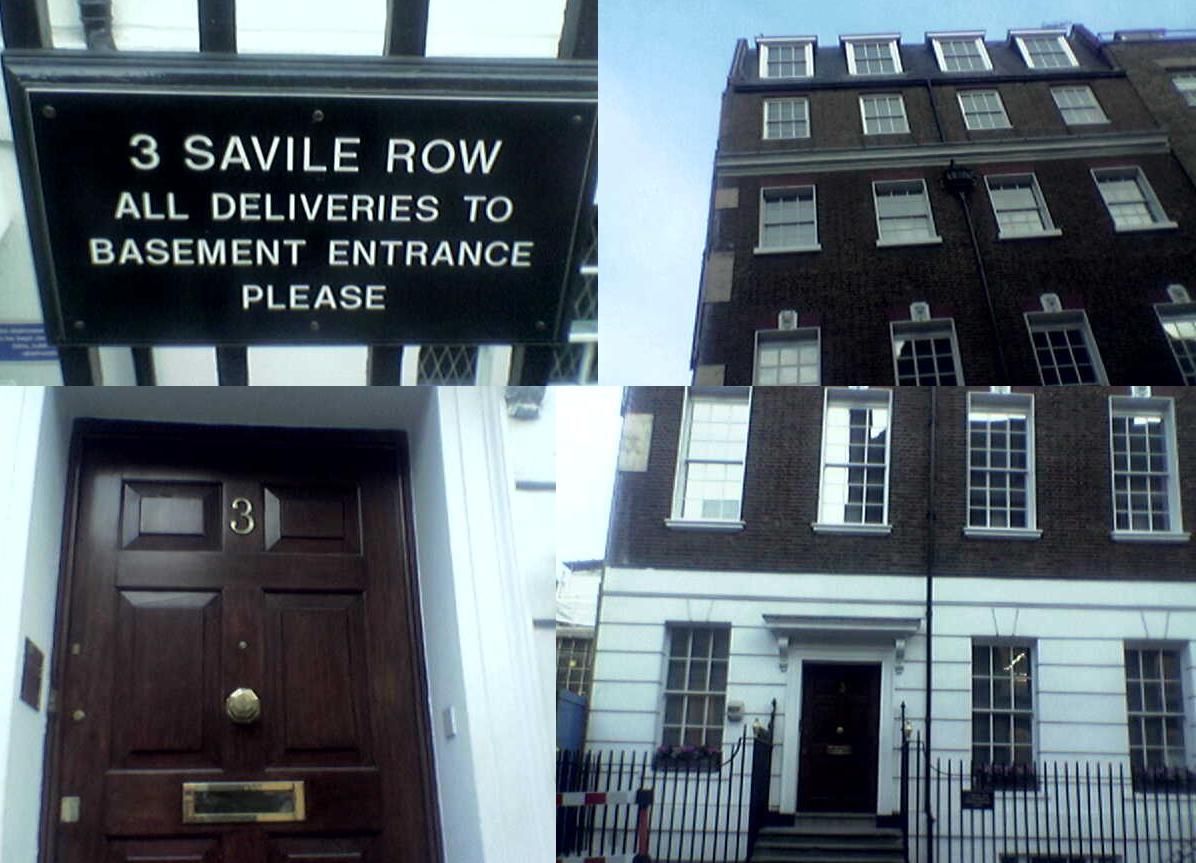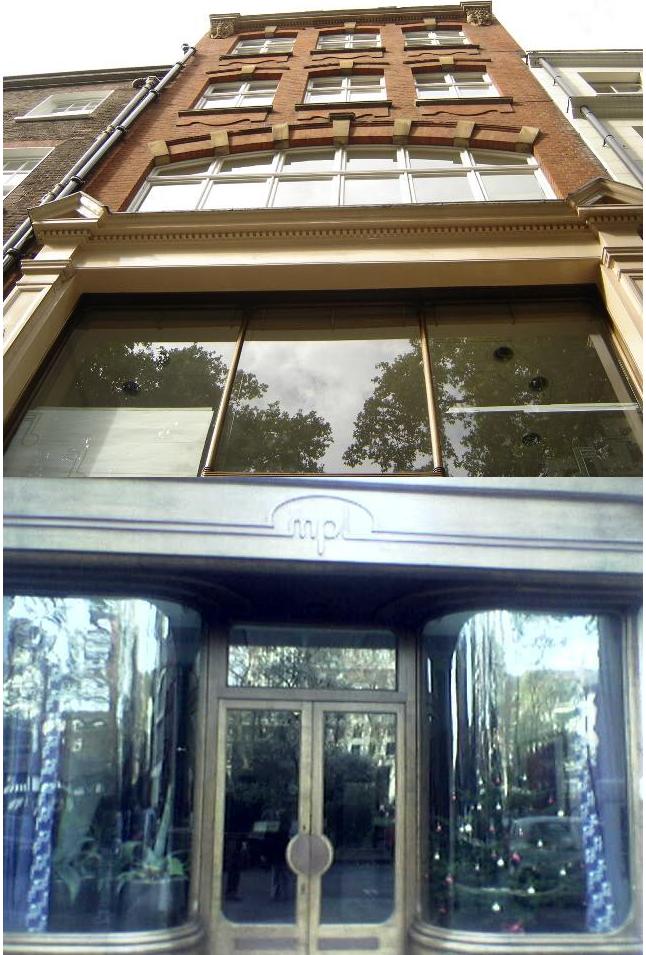 The building known as the Beatles' former Apple Office on 3 MPL, Paul's office in Soho Square
Savile Row in London. It became famous in the movie "Let It Be"
when it was filmed as The Beatles (Paul first) showed up to start
a new "day at the office", second because on its very roof The
Beatles performed their last live gig ever on a cold midday on
30 January 1969, as seen in the last part of the movie.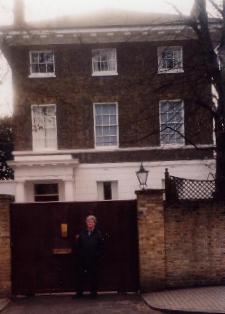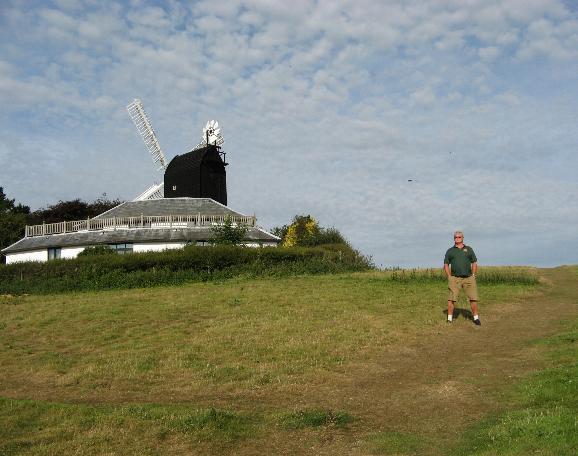 Of course there are many more When you see reports on TV of Paul sitting at and playing
Beatles sites you can visit when the piano in his studio, well this is the place where it is filmed.
you are in London. A beautiful mill with a big outbuilding in a lovely rural setting.
This is just around the corner from There will be people who know the exact location.
Abbey Road: Paul's famous The ones who don't, well you just have to find out yourselves.....
"She came in through the bathroom no we're not gonna tell you, sorry.
window" home in Cavendish Avenue.