JOHN LENNON Time Capsule - BOX OF VISION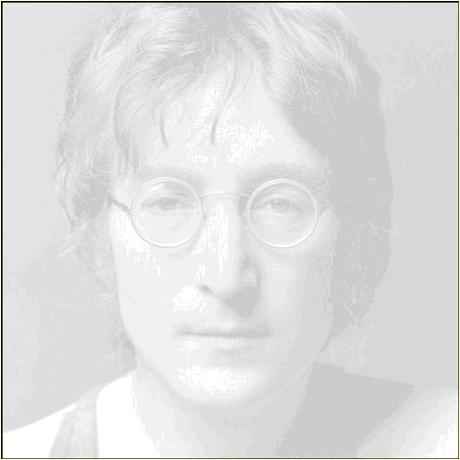 In honor of
John Lennon
's 70th birthday on Saturday October 9, 2010, the Rock and Roll Hall of Fame & Museum and BoxofVision LLC will create three authorized time capsules of John Lennon's post-Beatles recordings and fan contributions, which can be submitted via
www.BoxOfVision.com/TimeCapsule
, to carry his legacy of peace and love to future generations. 
With the cooperation of
Yoko Ono Lennon
, the time capsules will be preserved and stored until they are opened in a ceremonial presentation on October 9, 2040. They will be stored at the Rock Hall in Ohio, and at two additional worldwide locations that have significance to
John Lennon
's legacy.
The Rock Hall will host a time capsule dedication ceremony at the Museum on Friday, October 8 at 10:30 a.m. The Museum will continue to celebrate Lennon's legacy with a weekend of special programs built around
John Lennon
's personal items in the Museum's exhibits including in-depth curator discussions, screenings of Lennon-related Induction content and other special events.
"I am delighted to support this effort to help share John's music and messages of peace and love with the children of today and tomorrow" says
Mrs. Ono Lennon
, "I know that John's work, life and dreams will help inspire them to bring a better world for everyone. Children Power!"
The general public is invited to submit birthday wishes, commentary, musical performances and personal thoughts on
John Lennon
's legacy at
can share thoughts beginning today up
until ..
www.BoxOfVision.com/TimeCapsule
FansSeptember 15th, 2010. Fans who visit the site can also make recommendations about what the time capsules should include to best preserve the Lennon legacy over the next 30 years.
Along with fan contributions the capsules will include
John Lennon
's post-Beatles recordings, newly restored art prints of his LP artwork, a newly commissioned essay on his career and other related items.
THE JOHN LENNON TIME CAPSULE PROJECT
is being overseen by Jonathan Polk, of BoxofVision LLC, who last year created
THE BEATLES
Box of Vision.
JOHN LENNON'S Box Of Vision®
The John Lennon "Box Of Vision" is the visual and literary companion to the John Lennon album catalogue.
The officially authorized Box Of Vision is the perfect Christmas gift for any Beatles or John Lennon enthusiast. Divided into 3 books, and housed in a unique "artist's canvas" slipcase featuring a silver-inked portrait of John Lennon, with a reproduction of his renowned line-drawing "Baby Grand" on the back.
The John Lennon Box Of Vision includes the following items:
- All of the Lennon LP Artworks (front, back & inner sleeves) as full LP size, newly restored art prints, in an elegant hard cover coffee table book
- A complete post-Beatles Lennon discography with in-depth details about each album and its context in John's life
- Rare Lennon artefacts and historical advertisements
- The patented CD storage system, built to store all of the official Lennon CD releases in an adaptable format, to accommodate any fan's collection
This limited edition box set (only 7,250 numbered copies will be made available worldwide) is available at
www.boxofvision.com
or by calling 0845 226 8381.
For further information and images, click here -
http://www.noblepr.co.uk/Press_Releases/johnlennon/BoxOfVision.htm
For review copies and to include the Box Of Vision in any Christmas gift guides or year-end round ups:
Will Taylor & Peter Noble at Noble PR (London); 0207 272 7772,
This email address is being protected from spambots. You need JavaScript enabled to view it.
,
This email address is being protected from spambots. You need JavaScript enabled to view it.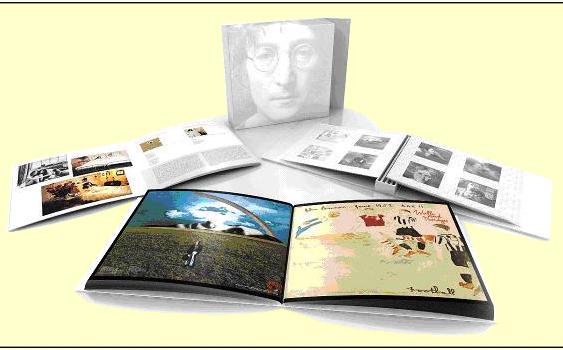 "The John Lennon Time Capsule is a gift to our children and grandchildren. It is an effort to pass on those messages of peace and love and personal responsibility; to help ensure that John's beautiful body of work, what he stood for and how he inspired us, will shine on."
"John Lennon was one of the most influential figures in rock and roll history, not only in terms of his body of work, but also because of how he used his art and visibility to help make a difference in the world," said Jim Henke, Chief Curator at the Rock and Roll Hall of Fame and Museum. 
Boxofvision LLC creates and distributes elegant products for fans to store and display the bodies of work of great recording artists, such as last year's officially licensed THE BEATLES Box of Vision.
About the Rock and Roll Hall of Fame and Museum

The Rock and Roll Hall of Fame and Museum, Inc. is the nonprofit organization that exists to educate visitors, fans and scholars from around the world about the history and continuing significance of rock and roll music. It carries out this mission through its operation of a world-class museum that collects, preserves, exhibits and interprets this art form and through its library and archives as well as its educational programs.

The Museum is open seven days a week from 10 a.m. to 5:30 p.m. On Wednesdays, the Museum is open until 9 p.m. Museum admission is $22 for adults, $17 for seniors (65+), $13 for youth (9-12), $18 for adult residents of Greater Cleveland. Children under 8 and Museum members are free. The Museum is generously funded by Cuyahoga County residents through Cuyahoga Arts and Culture. When you become a member of the Rock and Roll Hall of Fame and Museum, the world of rock and roll becomes yours to explore. Call 216.515.8425 for information on becoming a member. For general inquiries, please call 216.781.ROCK(7625) or visit www.rockhall.com.

For more information please visit: www.BoxOfVision.com

or

UK PR Contact:
Peter Noble and Will Taylor: Noble PR Consultancy
Tel: 0207 272 7772, This email address is being protected from spambots. You need JavaScript enabled to view it., This email address is being protected from spambots. You need JavaScript enabled to view it.
2 Prospero Road, London, England, N19 3RF
www.noblepr.co.uk


US PR Contact:
Judi Kerr, Judi Kerr Public Relations
(310) 477-8191
This email address is being protected from spambots. You need JavaScript enabled to view it.
www.judikerrpublicrelations.com